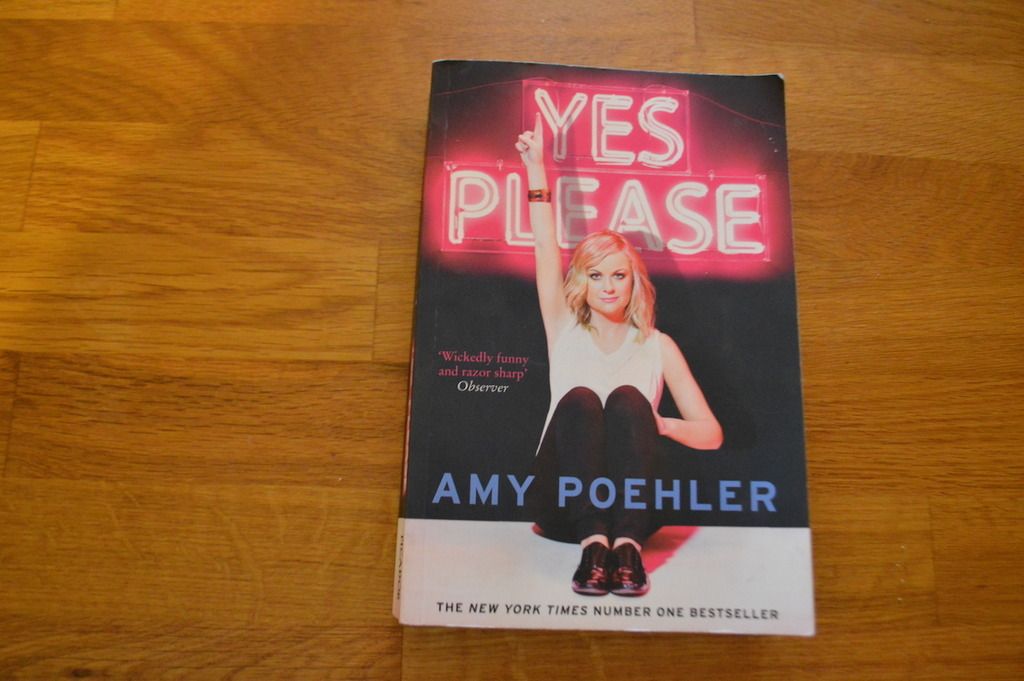 I get so pissed off when people say women aren't funny.
First of all and OBVIOUSLY the most crucial and important part of this rant, I am extremely funny.
Second, you're sexist. Third and finally, that you don't like a particular style of jokes has nothing to do with someone's X or Y chromosome, but with your taste. And with the fact that you've been brainwashed by society that women can't be funny because of their delicate lady brains. Anyway.
I read Yes Please by Amy Poehler and reviewd the book for you. Spoiler alert: If someone asks you if you want the book? The answer should be 'yes please'.
SEE? FUCK YOU 'I'M NOT FUNNY'.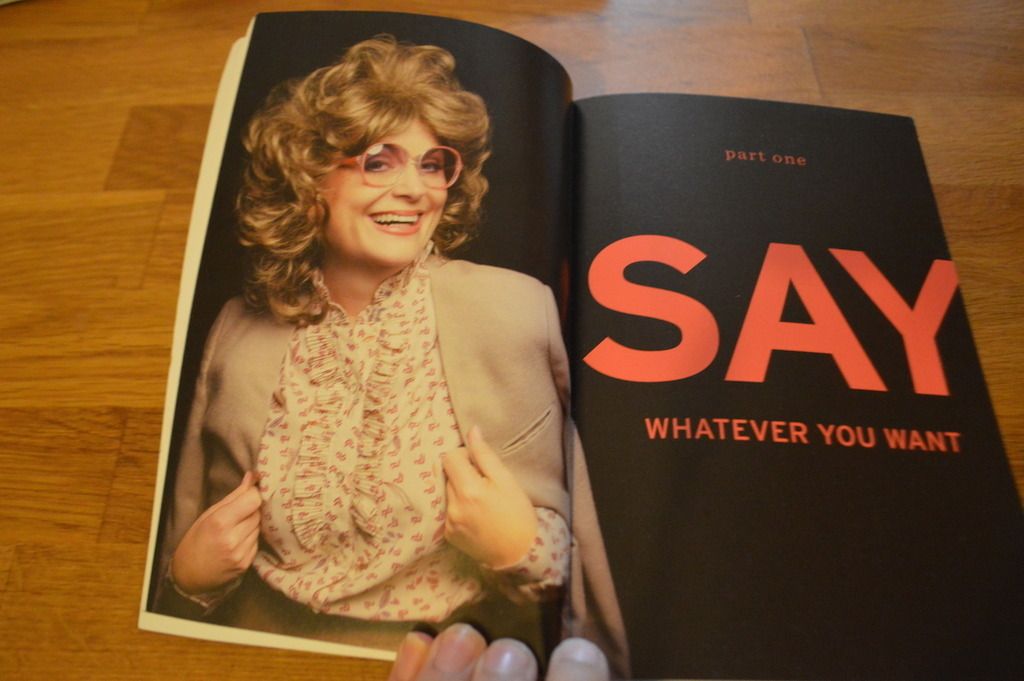 DISCOVERY: I adore Amy Poehler and I always loved her on SNL. I live for Parks & Rec: Will never get sick of that show. Her character Leslie Knope is hysterical in all her hard-working crazy determinism, love for her friends and breakfast foods.
I rewatch her hosting the Golden Globes with Tina Fey constantly because it is just so perfect. I love the concept of her YouTube channel Smart Girls at the Party.
I knew about her book for ages, but it was only when one of my readers* reminded me of its existence I bought it in the American Bookstore in The Hague. I don't remember what I paid for it, but you can get it here* (affiliate link!) for 12,99 and I'm fairly sure I paid more and mine isn't even hardcover. Don't be a sucker like me.
SUBJECT: Amy Poehler's life.
From her history in improv and acting to her motherhood. She dishes out sex advice and experiences with drugs. She hilariously and beautifully describes ideas on friendship, relationships, career. Fantastic stories about Saturday Night Live, famous people, award shows and Parks&Rec.
KOOKINESS (1-10): -100. Amy is happy but realistic, pragmatic and friendly and bossy and bitchy, and she writes about how laughing adds year to her life and how much she hates that she unable to sleep. No weird things here.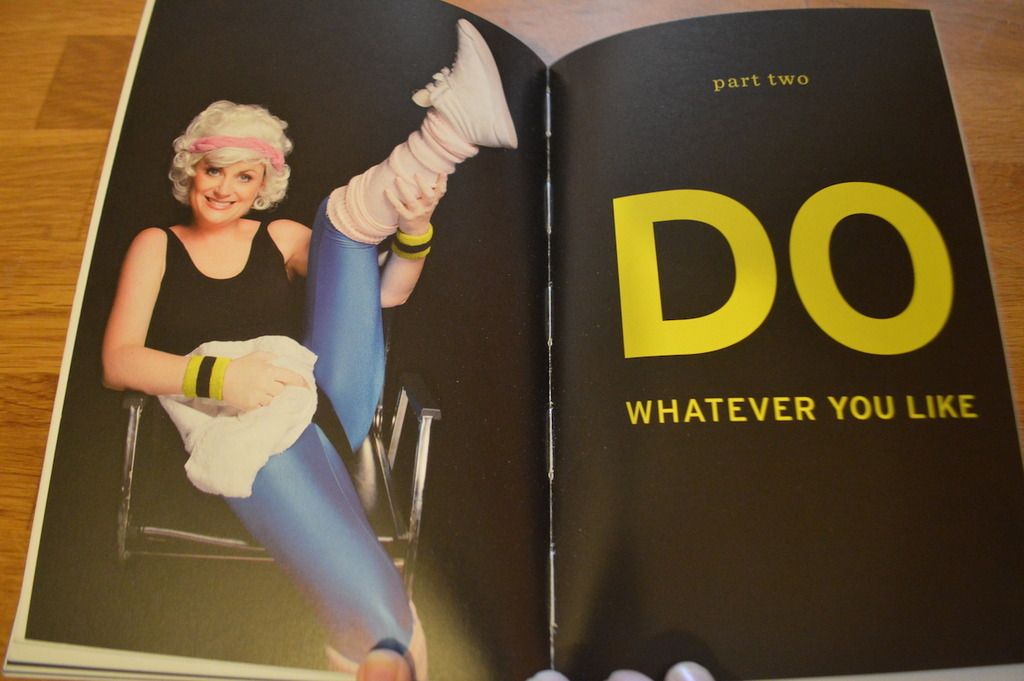 QUOTES: 
"How do we drag ourselves through the muck when our brain is telling us youaredubandyouwillneverfinishandnoonecaresanditistimeyoustop? Well, the first thing we do is take our brain and put it in a drawer. Stick it somewhere and let it tantrum until it wears itself out. You may still hear the brain and all the shitty things it is saying to you but it will be muffled, and just the fact that it is not in your head anymore will make things seem clearer. And then you just do it. You just dig in and write it. You use your body. You lean over the computer and stretch and pace. Yu write and then cook something and write some more. […] You do it, because the doing of it is the thing. The doing is the thing."
"Yes Please" sounds powerful and concise. It's a response and a request. It is not about being a good girl, it is about being a real woman."
"Decide what your currency is early. Let go of what you will never have. People who do this are happier and sexier."
"Writing gave me an incredible amount of power, and my currency became what I wrote and said."
"Good for her, not for me. That is the motto women should constantly repeat over and over. Good for her! Not for me."
"Watching great people do what you love is a good way to start learning how to do it yourself."
"Don't ask for permission to sit on George Clooney's lap, beg for forgiveness once you do."
"Calling someone equally anxious on the phone makes you feel less alone. Sometimes the best thing to hear is not "don't worry, it's going to be okay" but actually "Tell me about it! The whole world is going to epode and I haven't slept for weeks Now let me tell you about my specific fears of small boats and big business!""
"Let me take a minute to say that I love bossy women. Some people hate the word, and I understand how "bossy" can seem like a shitty way to describe a woman with a determined point of view, but for me, a bossy woman is someone to search out and celebrate. A bossy woman is someone who cares and commits and is a natural leader."
SELF HELP HIPSTER'S STAMP OF APPROVAL: God, yes. This book will be lent out to all my girlfriends and potentially bought for many acquaintances who I don't know what to give for their birthdays.
http://i148.photobucket.com/albums/s14/hippesheit/Parks%20amp%20Rec%20in%20Yes%20Please.jpg
YOU SHOULD READ THIS BOOK IF:
You want to know the story behind this SNL skit where Amy Poehler takes over the Sarah Palin rap like A BOSS (and trust me, you do.)
You like Parks & Rec and want to know more about the show
You like Amy Poehler and her style.
You like stories about acting, improv theatre, comedy and tv shows.
You like strong, bossy women who do dope shit
Okay gotta go. I gotta watch the aforementioned SNL skit another 100 times.
*See?! This is why I need you!!