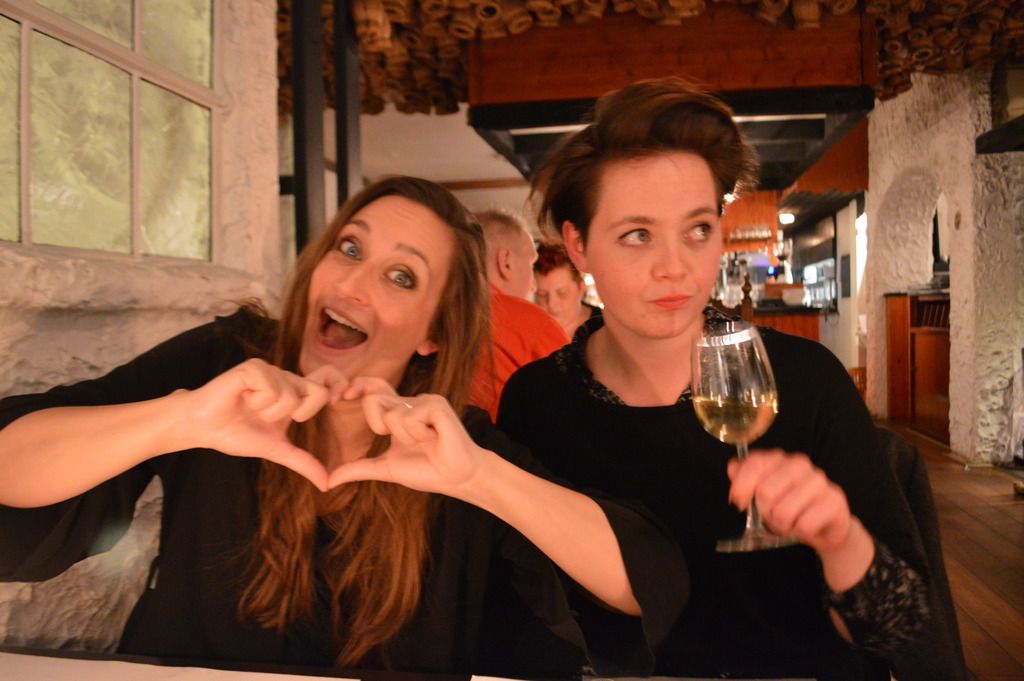 So. You met someone. They're nice. Funny. Easy to talk to. Their .GIF usage is ON POINT.
BUT.
You do NOT want to take them out, you do NOT want their pants off. You just wanna hang out! Have a drink! Share a pizza, and maybe have a drink!
Isn't it weird that this can actually be WAY more complicated to dating or having sex with someone? How the hell do you win at making friends?!
This requested article had me stumped for a couple of weeks. But I tried to break it down for you. How to win at making friends.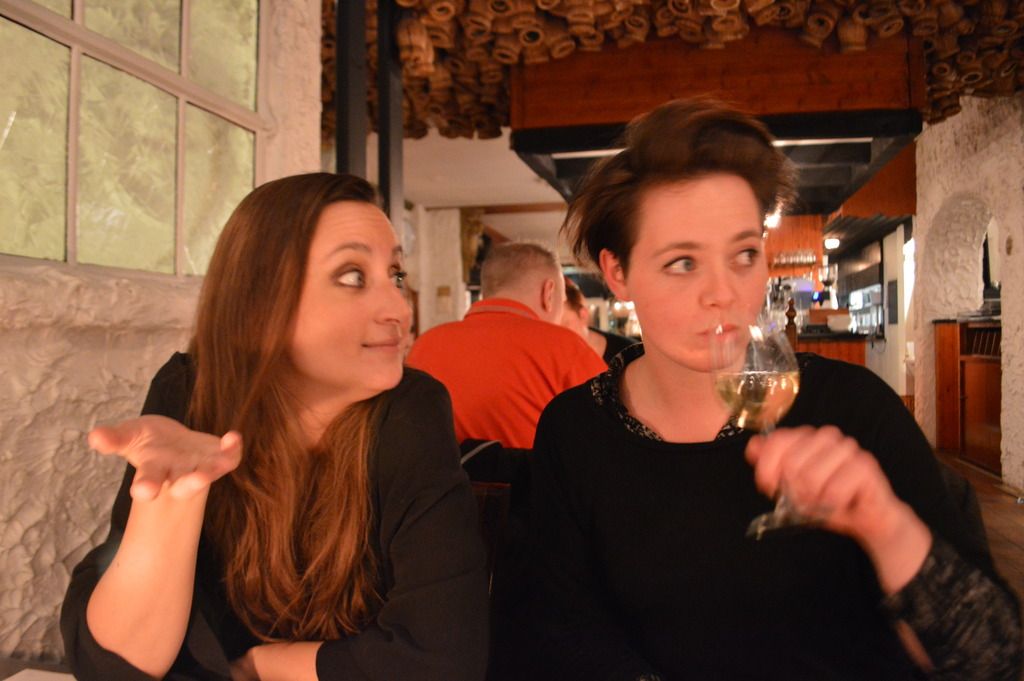 1 DO THINGS I can say with absolute certainty when it comes to making new friends, is that you make ZERO friends by sitting in your room while blankly staring into space.
Go do what you love. That's step one. Get your butt out there and do stuff YOU like. Skating, dancing, joining the debate team, go to the gym, have coffee somewhere, enroll in an evening class or join a book club.
Being around people is step one in making new friends.
(Alternative: Be on the Internet. I made many a friend on the Internet. For seasons, for reasons and some for lifetimes. Point is, you gotta be seen.)
2 BE FRIENDLY  Shockingly, you don't make friends by being a total dick.
If you are short with people, stand around pouting or if you have a permanent scowl on your face, people are not going to befriend you easily.
People who are fun and approachable make friends more easily. So smile, make a bit of small talk, be interested in the other person, help someone out, hold a door open. Be nice, basically.
Are you a bit more reserved than that and have trouble initiating contact? At least smile, ask a question here and there, and remember to just have a friendly face.
(Disclaimer: If you have chronic bitch face, that's fine. You can still make friends. Just say nice things and don't look TOO threatening, that's all you can do.)
 3 NOW WHAT The problem isn't really being friendly, that's relatively easy. You can be friendly with a TON of people: Your barista, that girl who's at the gym around the same time as you, your coworker you have lunch with.
The problem is usually going from being friendly with one another, to becoming actual friends.
This is a process and doesn't happen over night. It's the combined result of conversations, jokes, helping each other out and being interested in each other's lives, until you have a foundation on which you can build a more solid friendship.
You can take it from being friendly to friends by asking someone to go do something with you: Just hanging out!
To have coffee with you – after being in the gym, in class, at work, book club, etc. If you know they like a thing you like (a type of movie, sport, band, food) and if they wanna go with you do, see, listen to or eat that thing!
4 VOICE YOUR APPRECIATION OF THEM People like being liked, admired, appreciated and loved.
So if you like someone, because they are hilarious, smart, ambitious, kind or whatever? TELL THEM.
I'm pretty sure the fact I'm extremely open about my obsession admiration for awesome people is about 60% the reason people like being my friend (the other 40% is excellent .GIF usage as mentioned in the intro.) I appreciate you, and I like making you feel appreciated.
I'm sure they will appreciate it, they will become even more fond of you too AND it is likely you're creating a safe space in which they can also voice their appreciation of you!
5 HAVE NO EXPECTATIONS Just like I wrote in my dating-article, you gotta keep an open mind.
Someone might be really nice at work, but a TOTAL asshat once he's had a few drinks. Someone might seem cool, but they start sentences with "not trying to be racist/sexist/fascist here but…".
People are not your salvation. Don't put all your hopes and dreams on this poor unsuspecting person to be your BFF and braid your hair forever, okay? Focus on the good things, on what you do have, on who you do have around you, and be open.
People are people; beautifully flawed, fucked up and sometimes not a match with you. Just see what happens when you start hanging out with someone. Sometimes you make friends for life, sometimes they turn out to be too different from you, or on a different path, or just not really in the place to make (new) friends. .
Live your own life, regardless of who is prominently featured in it at that time.
6 DON'T STRESS And remember? Relaaaaaaaax. Clingy never works. Not in dating, not in friendships.
It's nice to have friends, it really is. But if you're currently at a place where people aren't seeing your worth as a friend, do you, relax and let it go.
7 REMEMBER: IT IS NOT IMPOSSIBLE I hear a lot that people find it's harder to make friends when you're no longer in school or studying.
I personally disagree: I think you can make friends as an adult just fine, but as I mentioned before: You gotta get out there, be nice and occasionally extend an invitation.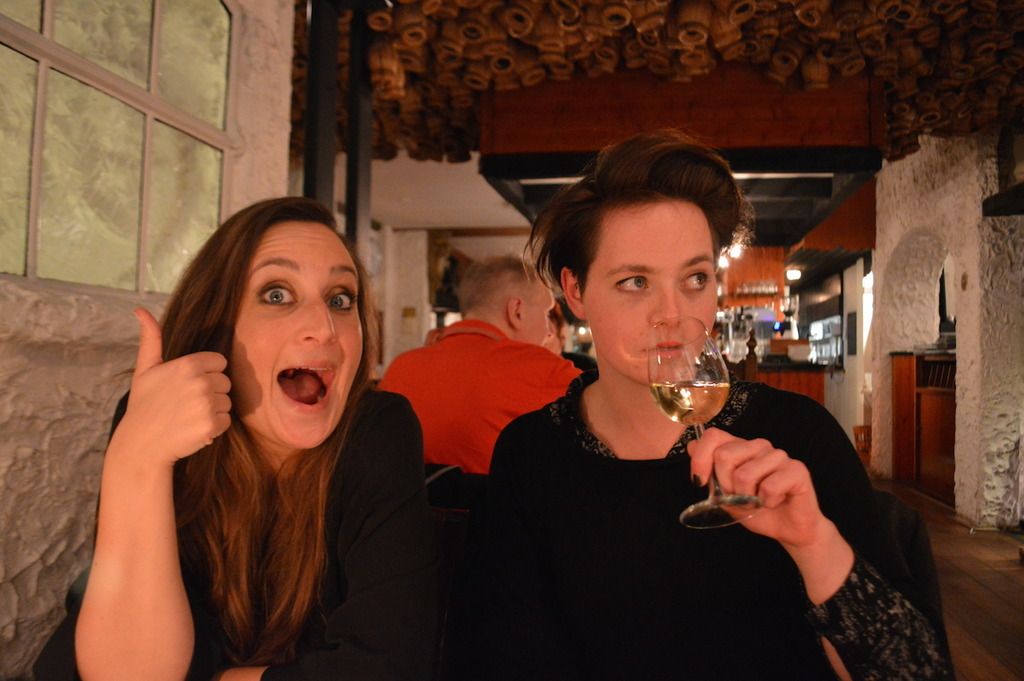 PERSONALLY? I don't think I'm a great friend. I forget important dates, I forget to text back, I forget to stay in touch when I'm distracted by work or my own troubles. I need time alone and I don't always reach out enough.
My redeeming quality as a friend has always been my positive vibe. A friend once told me "you're just the type of person everybody loves to be around", my best friend from high school told me that I have this talent to make people feel loved, and one of my old friends once described me as "the demon child of Cthulhu and a psychopath."
I'm not a great friend, but I always try to be a good one. And I do love my friends fiercely, and I try to be there when it matters most.
Thanks to Natasja in particular for being in the pictures, and to all the others for putting up with me.
As for you? Now you know how to win at making friends.
Go out there, be a nice person and befriend those you want to befriend.