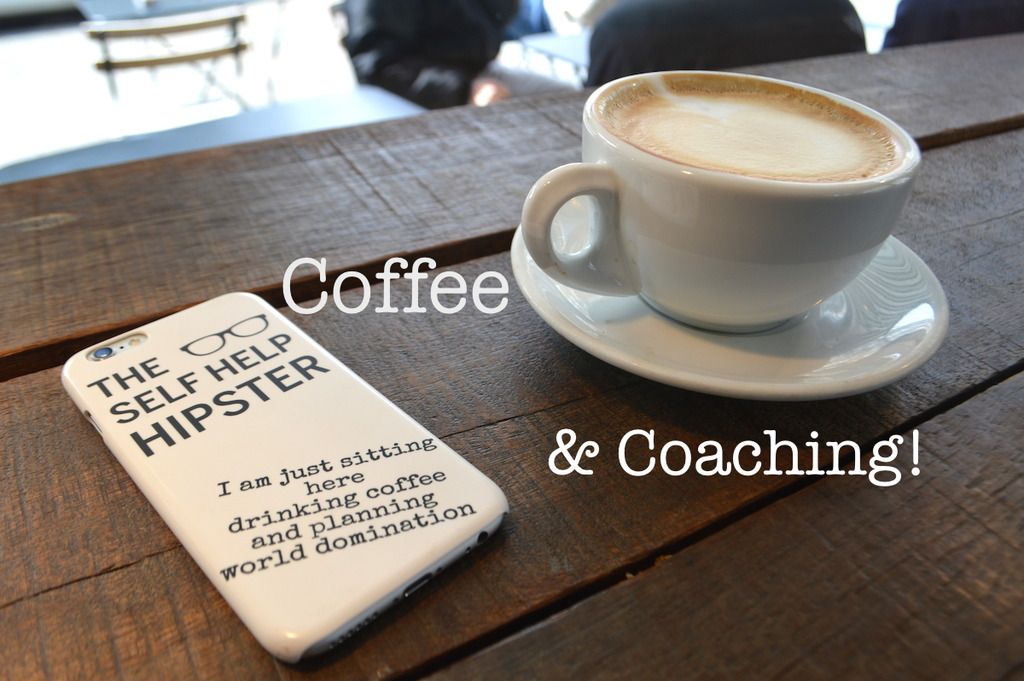 Yoooo.
I'm doing a thing. Come have coffee with me.
In 2012 I first did Self Help Summer School. I was free all summer, and I wanted to keep doing something I loved to do. Something that came with a lot of contact with readers, working with people and helping people with self help. I have done workshops too, with the same goal: meeting and coaching readers in one aspect or another.
Doing both these things is wonderful and incredibly rewarding. I love spending my time like that, and I learn a lot too.
I started feeling the itch to do something like that again. But as this summer I will be working regular hours, I knew it had to be in a different format.
I decided I wanted to do some high-personal contact self help coaching stuff. As I put it out there I got requests mostly for one session, which meant I would have time to take on a couple more readers. Which sounds like fun. So I decided to turn it into a Coffee & Coaching date.
Hence, if you want, I am available for coffee and coaching this summer.
What is the thing? 
You meet me in The Hague or Rotterdam*.
Important: on a Friday, Saturday Sunday (available dates below)
For a 2,5 hour session
In which we have -you guessed it- coffee and we talk about whatever is going on with you, questions that you have, directions you want to go in and how to do that.
After you get the notes I have made and additional tips in an email follow up
For 2,5 hours + email follow up where all my focus is on you, the costs of Coffee and Coaching are 50 euros. But I'll pay for my own coffee, if that helps.
Things I can do in the thing: 
Talk to you about habit changes, career opportunities, interpersonal relationships and their challenges, (minor to moderate) personal issues, creating a more positive mindset, focus, productivity, higher achievement, more success.
I'll be mostly listening and asking questions to help YOU figure it out, but I can also give you lots of tips in terms of psychology, self help and general life wisdom
I've been described as a modern Yoda but not as green and with better syntax.
Basically anything that you want to improve in your life, I can help you get on the right track with. I can't do it for you, but I can help you do it.
Things I cannot and will not do:
Therapy for any type of disorder (go to a professional).
Help you with your homework (get a tutor)
Sex (go to a professional).
How do I book you for Coffee and Coaching?
Easy as pie!
If you have Paypal, click the button below and reserve a time slot by paying. Send me an email at info[a]theselfhelphipster.com which slot you want in so I can take it off the website. EDIT: Paypal button doesn't work! Email me!
If you don't have Paypal, we'll do it over email and you can email me at info[a]theselfhelphipster.com too.
Looking forward to seeing you. And the coffee.
OK BYE!
*Can't meet me for coffee in either of these places? Convince me of why I should come to your amazing city (start with the food) or we make it a (Skype) Call for Coffee and Coaching for half price. 
*Worried you'll buy a slot and your time slot will already be booked? Honey, I'm nice but I'm not Lady Gaga. I expect I will fill a few, not all of them.
Plus, if it turns out I'm overbooked you'll obviously get your money back.