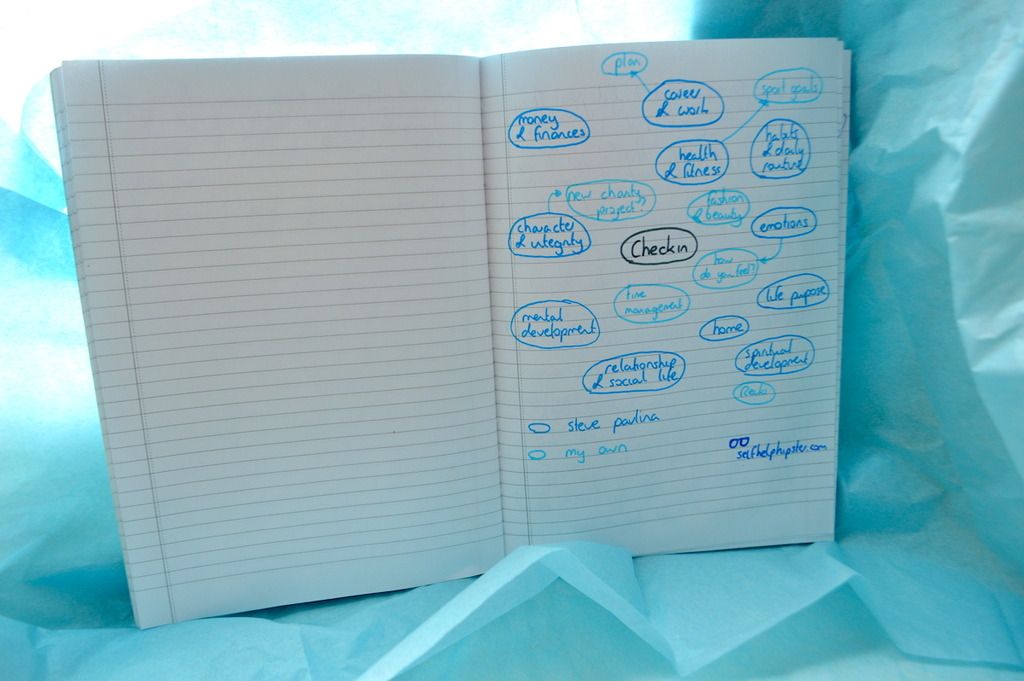 I believe in order for us to live our best lives, as our best selves, we need to take time for some introspection and some self reflection: Trying to objectively assess what is going on with you lately. Taking a good look at your life and what you're doing with it.
It's very easy to forget to do this. We can do so much of that fast living, being busy, or just being preoccupied with daily hassles and external factors that we forget to pause and look inside: Is this what I want?
A lot of our lives can just sort-of happen to us. And to an extent, I think this is fine. Great, in fact. You can run into some of the best jobs, opportunities, clothes (on sale!) and people by accident! I've met my favorite people and my favorite sweaters pretty much like this.
But sometimes it's so easy to just go with whatever is right in front of us, that we forget to really look at it. Do we want this? Does this make us happy? Sometimes, things in life happen to us like the Tony's Chocolonely lying around in the kitchen: It's there, therefore we have it.
If it's your favorite flavour, by all means. But, is it really? If not, should you?
I don't want you to be so picky you never actually choose anything (that's other dysfunctional end of the spectrum), but I want you to be aware of yourself, how you are living within your environment and circumstances, and if you are doing what you want to be doing.
This is how I came up with this self evaluation exercise: How to check in with yourself every once in a while.
This self evaluation exercise is basically a blend of some of my favorite self help tricks: Journaling (do it, so good for you), this Steve Pavlina Life Overview exercise I've loved forever and a little personal mind mapping.
What you do, is you first make a mind map (or a list of topics) about the life areas, aspects of your life/career/health/goals/relationship that you want to assess.
Next, you take some time to really think about how everything is going, and write it all down. Thinking on paper is so relaxing, you guys. Even if you have to write down shitty situations, painful stuff and dark thoughts, it's good to get to get it out.
An easy way to clarify where you stand (according to you, the expert AND most important person in your life) is by rating the different areas of your life or the subjects. Is your career an 8 out of 10? Is your health 4 out of 5 stars, or more resembling 1 out of 5? Do you have to give yourself a C- on habits because procrastination wins from studying time and time again?
Give yourself the grades, the ratings, the marks – and motivate why you think it should be the C-, the zero stars or the 9.
Next, most simply put: What do you want out of that particular subject? Is what is is right now enough for you? If not, what more do you want? And how do you want to go about getting that? How could you improve your own life area ratings?
I feel tons better ager doing this exercise.
For one, I don't think anything I ever do is good enough. But when I write all of it down, for a brief moment in time I feel relief: Okay no, I'm not perfect, but there is progress in areas. I'm doing okay for myself.
Secondly, I write down how I can improve the things I'm unhappy with, and that makes me work on that. It's a great technique to stay self aware enough to work on changing.
I'll share a few fragments from my own self evaluation exercise to give you an idea of what and how to write — But obviously, as always: do whatever the hell you want, you're an adult.
CHARACTER & INTEGRITY: I like that I'm generally warm and helpful to those around me, and I have learnt a lot the past year: I don't take on responsibility for other people anymore. We're all on our own, buddy. Take care of yourself.
But I can do with being a lot more open minded and less judgmental of other people. Oh, and less occupied with my ego and ego-minded matters. I have nothing to prove. As much as I make jokes that I'm Kanye, I don't ACTUALLY want to be Kanye.
I just want to be a good person across the board. That's the main goal.
CAREER & WORK: Pretty good. Am going to talk to a career coach, because I struggle with the bigger picture of where I will end up eventually. I need a bigger plan, I think.
In terms of my blogging-career (which is not really a thing in the entrepreneur sense), I just want to write more consistently: That's all.
HEALTH & FITNESS: I want to eat more vegan and drink more water (because my skin hates me at the moment).
Still debating fitness goals: Committing fully to running and doing a marathon in 2016? Or, getting back into the yoga studio 5 days a week to perfect my backbends, with the goal of training for competition in 2016 or 2017. Can't decide what I want most or what is best for me.
FASHION: I need more Adidas sweaters. And work dresses. Other than that, no big issues.
SPIRITUAL DEVELOPMENT: I say "oh God" a lot, but most of the time it's accompanied by an eye roll so I don't know how spiritual that really is.
(Kidding, I am actually still thinking on what this means to me and how I want to explore it)
And there you have it. Some colourful markers, an hour (or two) and a little contemplation can go a long way. I encourage you to try this self evaluation exercise and see if it helps you.
Cheers darlings.