RuPaul's Drag Race Grand Finale!
I read who won on Tuesday morning, but that's okay.
I don't deserve nice things.
Recap below!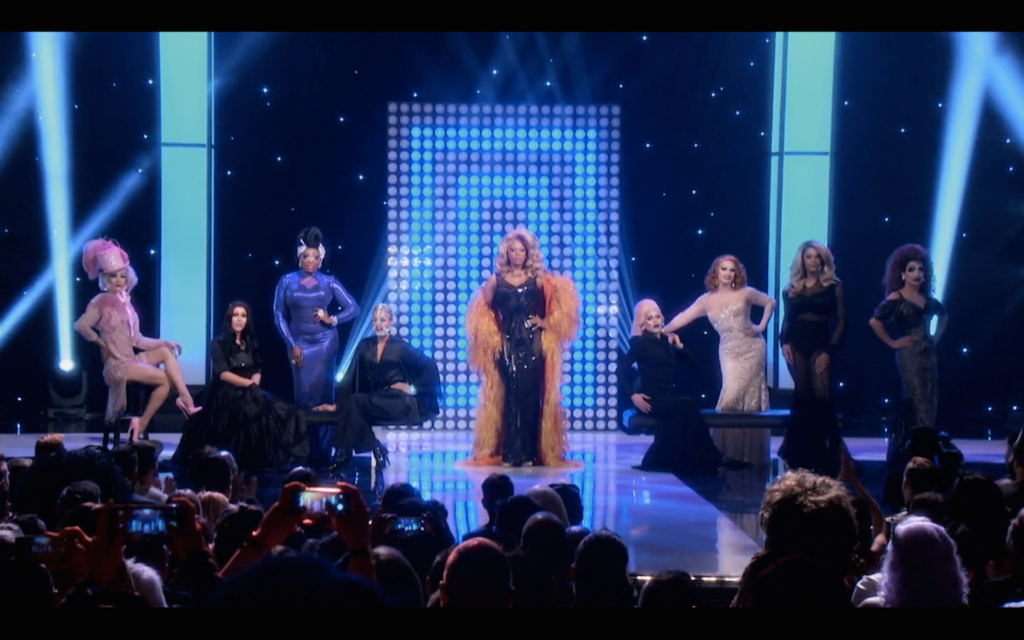 Flashback to the very first episode! Oh no wait. Someone's missing.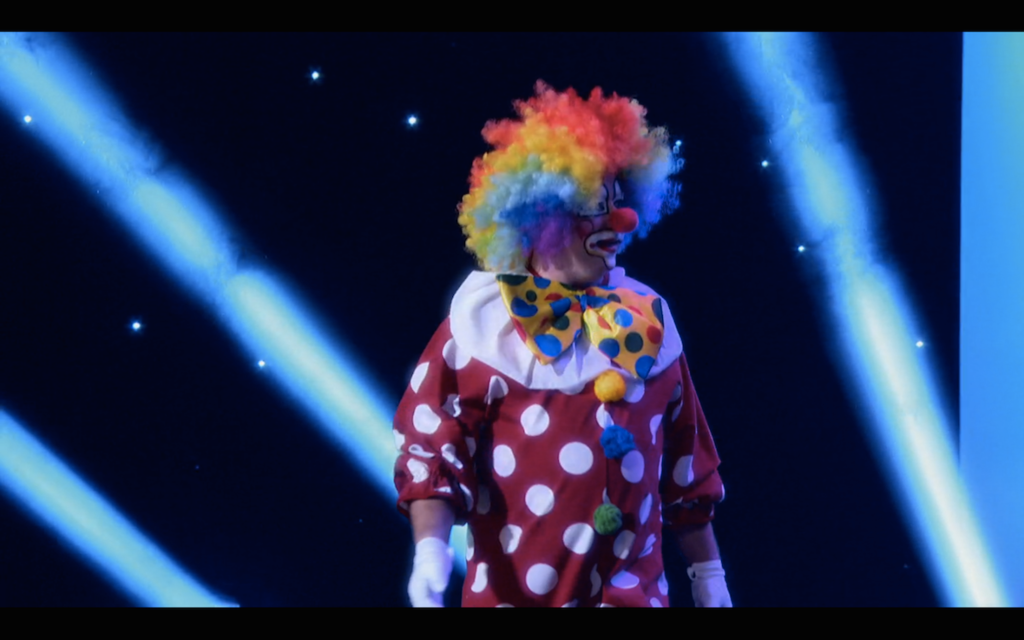 [enter awkward laughs here]
Okay, this was pretty funny.
Next for the finale, all the queens from season 8 prance around on the stage.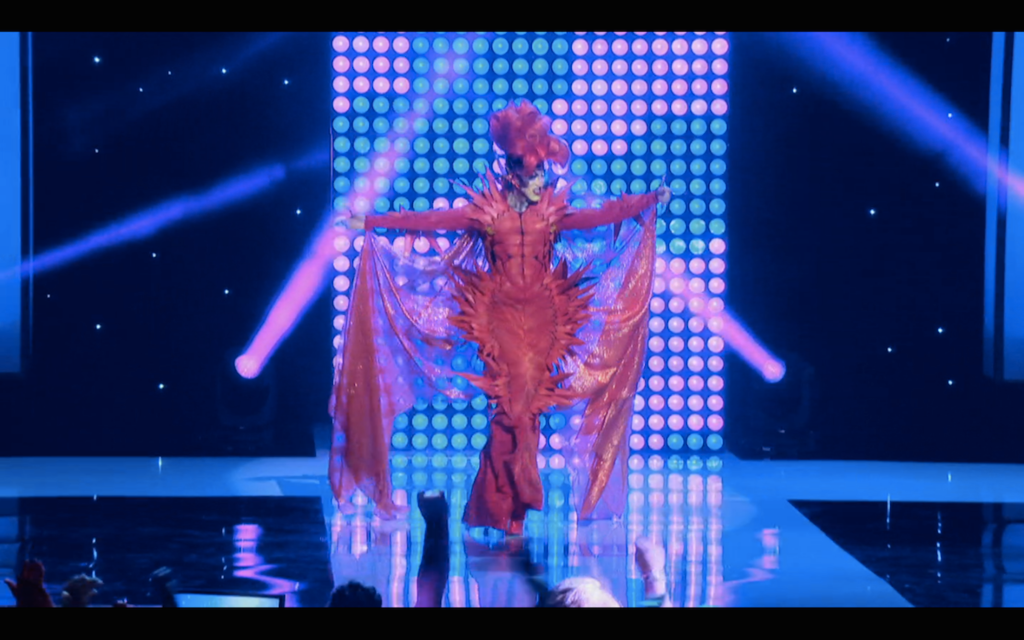 Acid Betty turns out a look unlike any of the others, but I have to give credit to one other queen…
WHO IS THIS?!
Is this that terribly unlikeable Britney impersonator?!
She looks stunning. Cute boys do make good drag queens.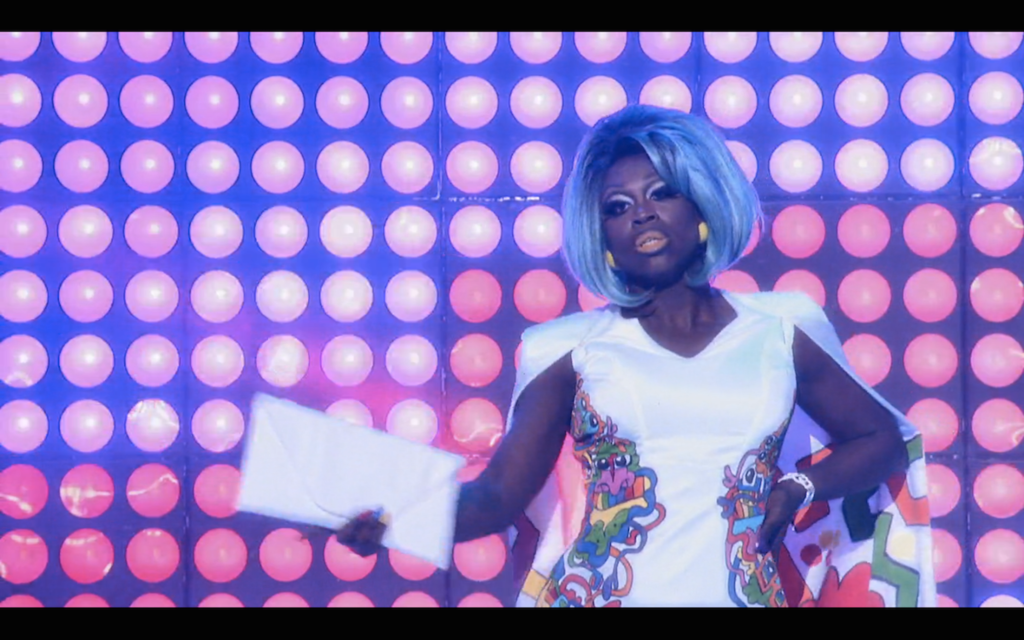 I. need. this. dress.
I'm not even joking. The cape, the white, the colourful art work. This dress is everything. I'm going to hunt for a replica.
Ahhhh, Kim. You beautiful alien fairy princess. I love looking at you.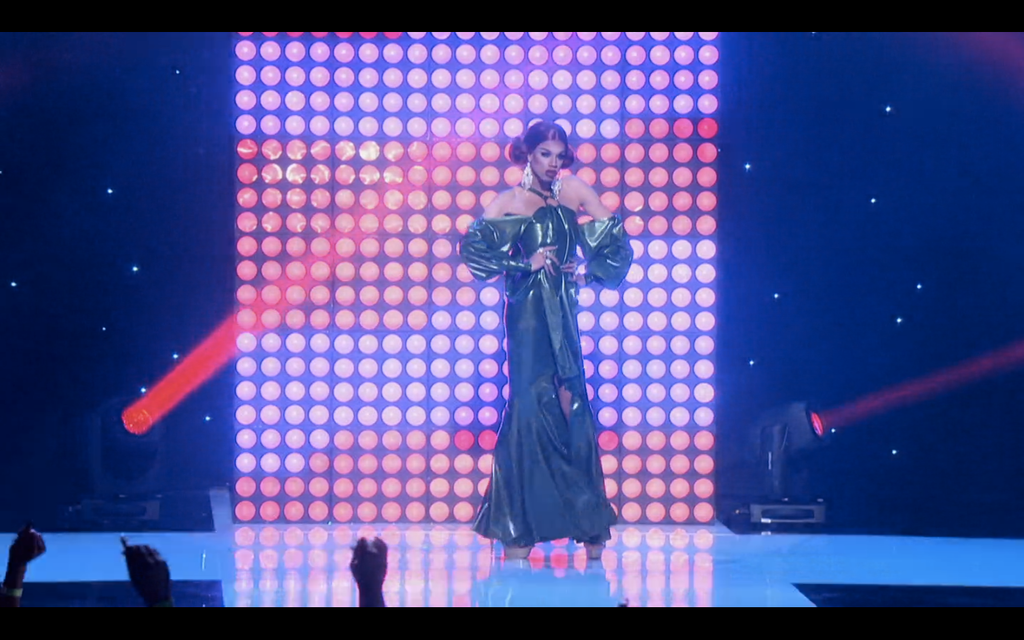 Oh no.
Noami. Why are you wearing a green XL latex trash bag. Why.
And the redhead Princess Lea buns aren't doing it for me either.
Next up in the finale, is the Top 3 Queens perform a lip sync of a song written for them.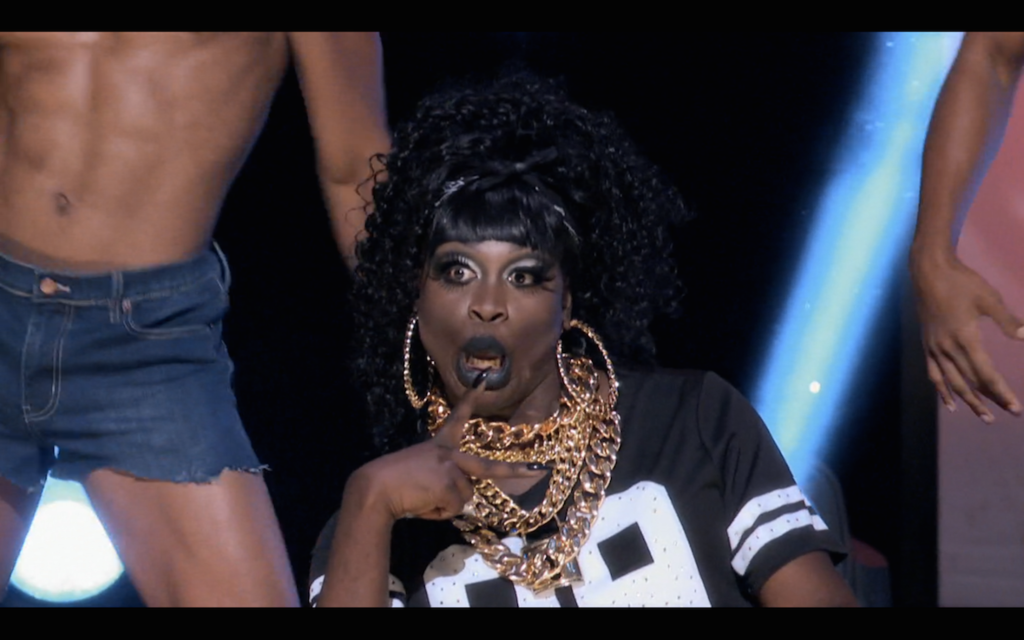 Bob is entertaining as always. The song is not my thing, but Bob makes it work.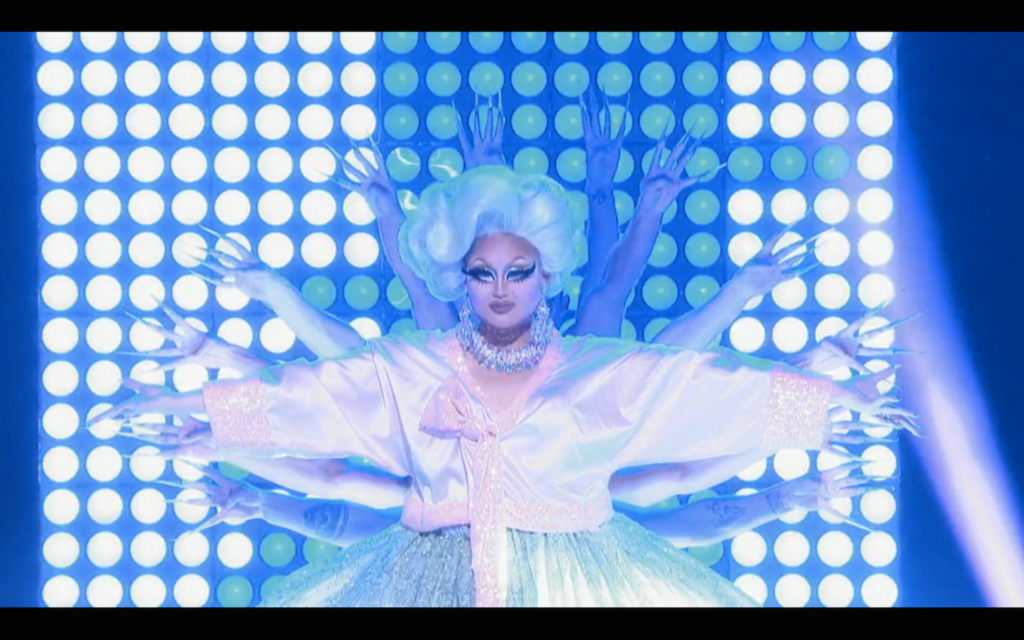 but KIM CHI. Oh, Kim Chi.
My FAVORITE. You BEAUTY!
As much as I love Bob and Noami, I am so hoping she will take the crown.
I MARVELED at her song "Fat, Fem and Asian." SO catchy, SO cute and SO funny. I love me some of the more mainstream K-pop, so it's on repeat in my house (next to Purse First, but I'll touch on that later).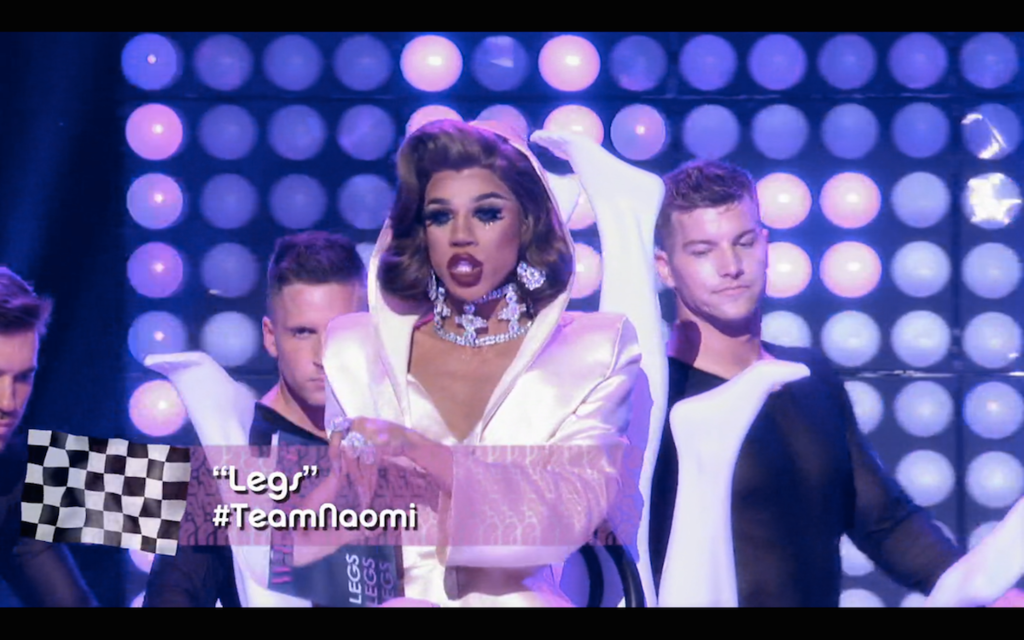 Legs by Naomi is okay-ish.
So, the queens also have a little heart-to-heart with Ru.
Naomi Smalls' drag name comes from Naomi Campbell and Biggie Smalls. Naomi Campbell is aware of her hommage and when Ru asked her how that made her feel, she made the face you see here. I so relate.
And this is Naomi's mom and she comes across as such a sweet person. No wonder Naomi is such a kind-hearted person to. This tiny thing raised TWELVE kids. I can only imagine the amounts of love and patience you gotta have in your heart to deal with that.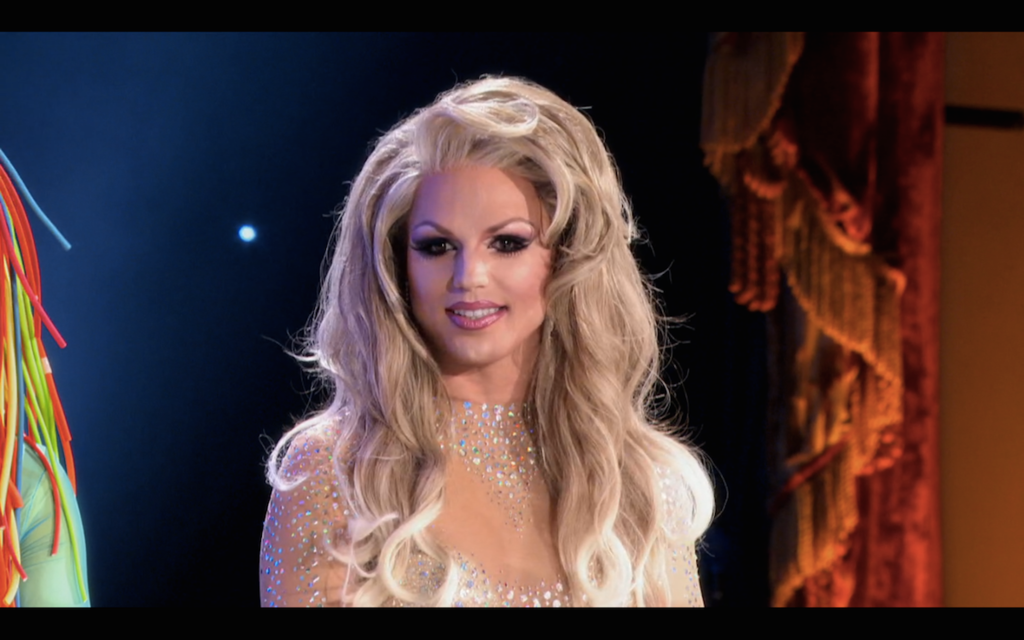 Damn, Derrick. You look so good it almost makes me forget how much I disliked you on the show.
KATYA! If you are as crazy about the Drag Queen scene as I am (probably not, which makes sense), please go watch UNHHH, which is her show with Trixie Mattel. Who is also a treasure.
This interaction makes as much sense as dressing up as women for performance art, really.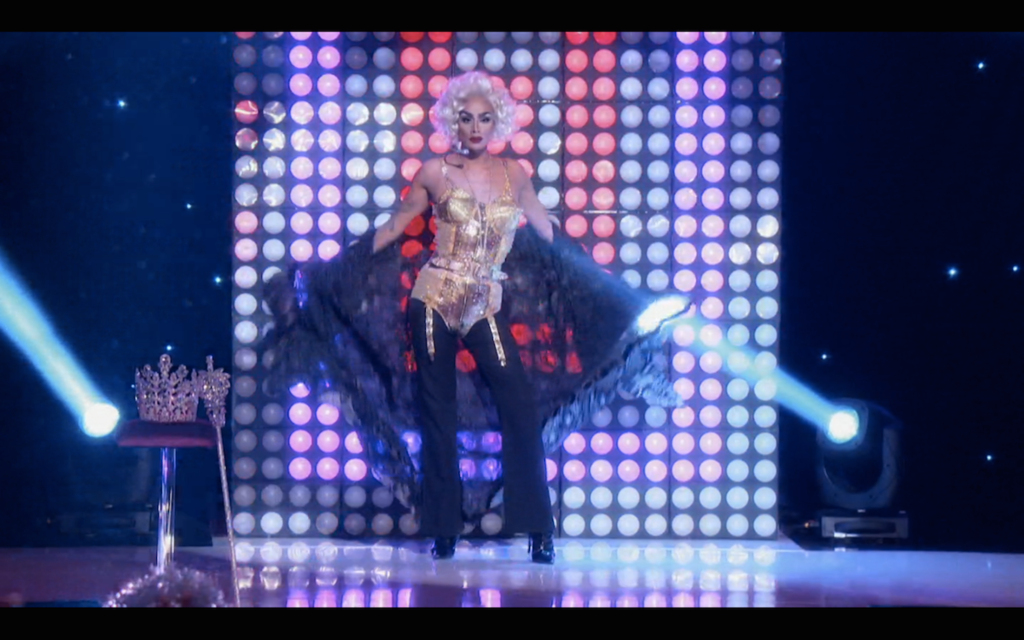 The previous winners of RPDR walk the runway and I could not stop laughing.
If you haven't seen the Ruview, Raja LOST HER SHIT during the episode about how half of the cast came out in a kimono for the Madonna Challenge in Episode 5 and that they were all idiots and that she could have done a better job.
Not gonna lie, I think she did.
Sharon Needles, one of my least favorite winners BUT I think she has cleaned up tremendously after some plastic surgery and losing some of her spooky looks, I watched her interview at Hey Qween and she comes across very self aware and intelligent, which I love.
As she walked the runway, the following line was heard: "Just be yourself, unless nobody likes you. In that case, just be Alaska!"
And that's funny because Alaska (pictured above in the brown dress), a drag queen pretty universally liked, is her ex-husband, and Sharon always speaks of her with lots of love and respect, so I thought this was cute.
What.
No.
I mean. What is happening to my eyes right now?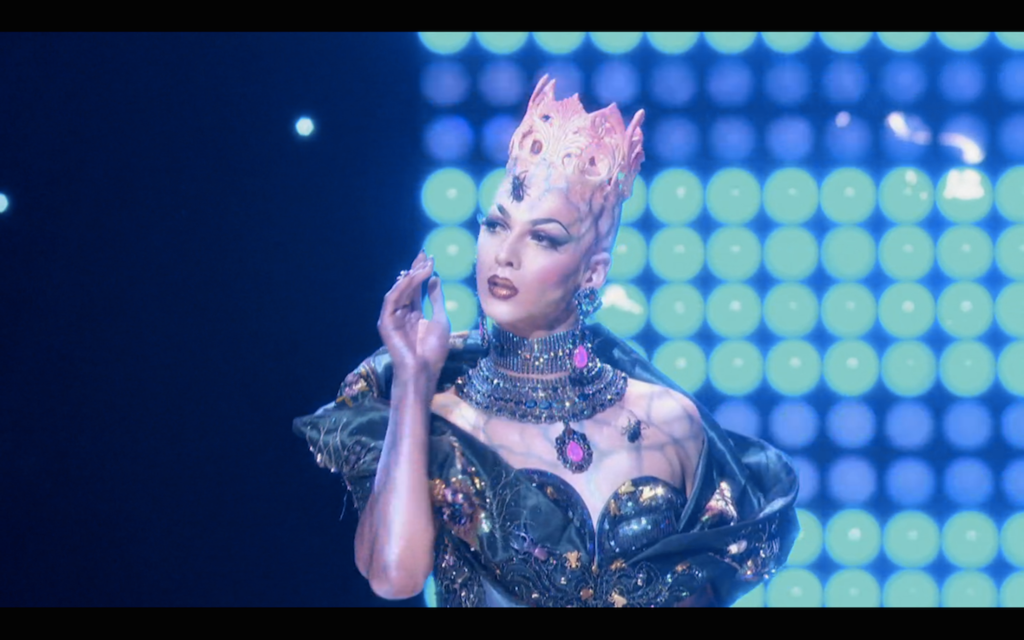 Holy shit. This is the most beautiful look I have EVER seen any of the drag queens.
This was me, behind my laptop, watching. Hand to heart, gasping.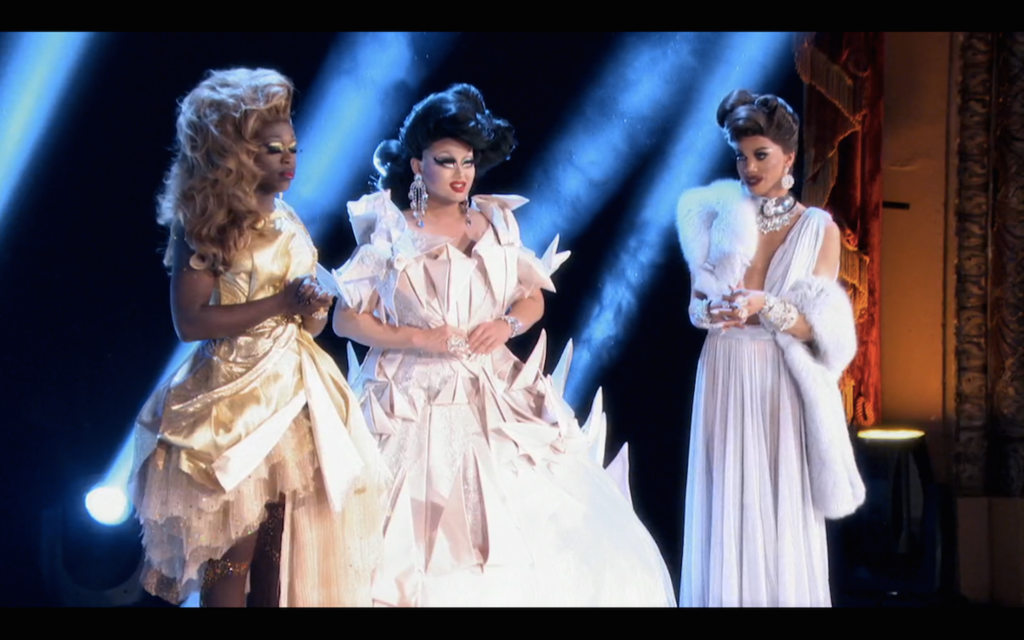 Ahhh, there's my three babies.
I LOVE Bob's asymmetrical wig and dress, Kim Chi's beautiful dress and let's be real, Naomi looks so much better in this white gown with fur.
Okay, it's time. The winner shall be crowned in just a few moments. I'd sit with bated breath but UNFORTUNATELY THE INTERNET HAPPENED AND I ALREADY KNEW.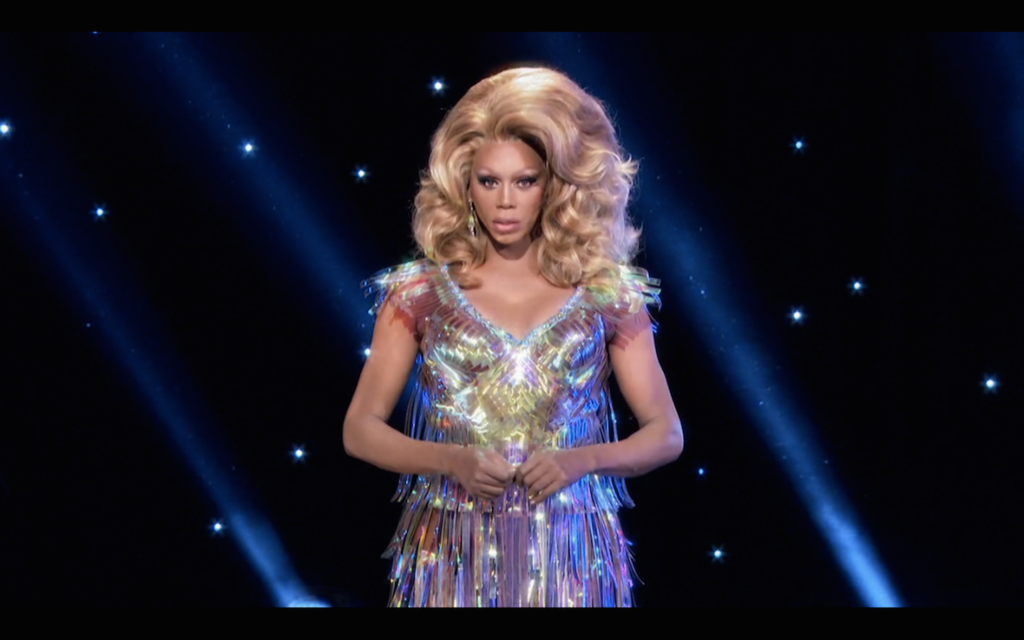 "America's Next Drag Superstar is…BOB THE DRAG QUEEN!!"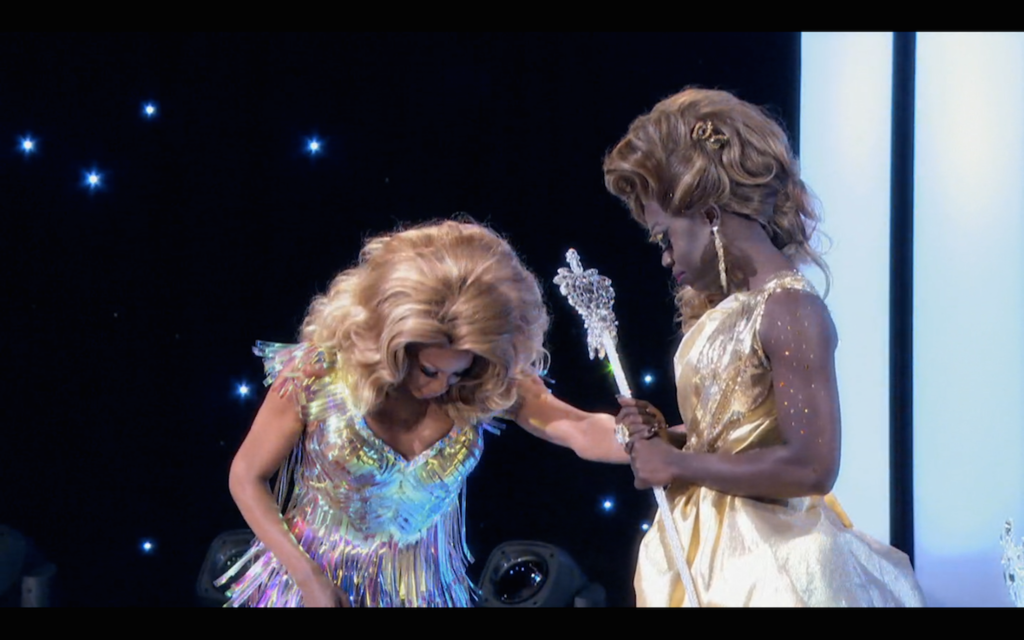 Oh well! Although I am a little sad that Kim Chi didn't win (I was so in love with her since day 1), I have no problem accepting Bob as the winner. Throughout the competition there was nobody who was so good-natured, happy, hard-working and entertaining as Bob.
PURSE FIRST! Bob's catchphrase is now a great song and I will NEVER get it out of my head.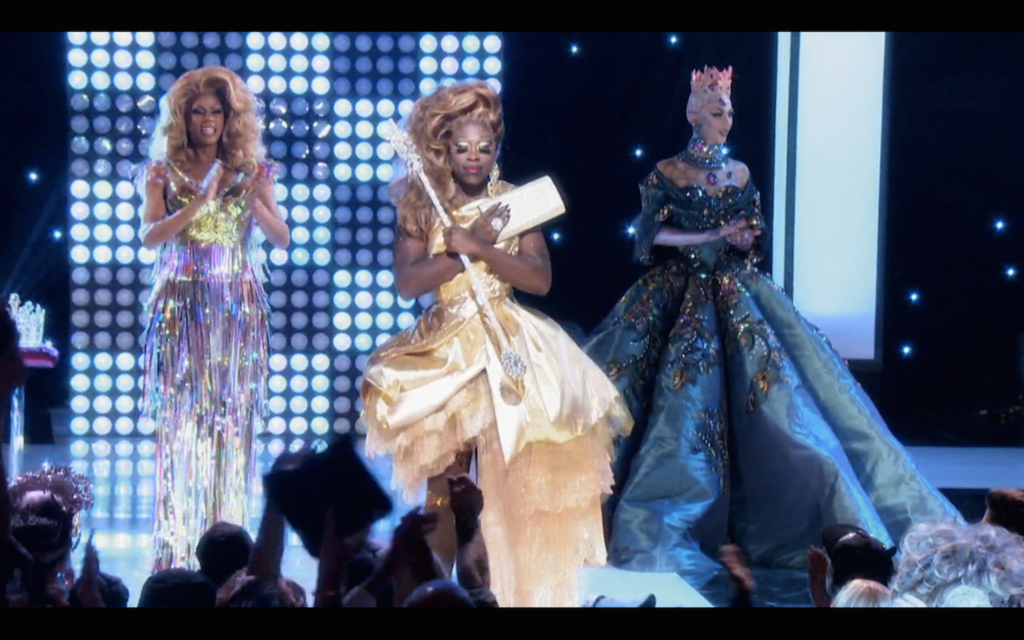 Ahhhh.
His genuine reaction is so cute (they record versions of all three of them winning and then the week after it's REALLY decided as it airs, not even the contestants know before then).
Look at all those beautiful cross-dressers. <3
Forever obsessed. But no more TV Recaps for a while, thanks for putting up with me!