Hello!
Another week, another blog post in which I channel my overpowering love for drag queens.
Can I just say that I am super happy Naomi stayed but that I'm still a bit miffed we lost Acid Betty?
Back in the workroom, the conversation is on the judges'  critiques of Naomi ("we get it you're tall and skinny and beautiful wear something else") and Naomi defends her choices of her runway looks with "I work hard for my body, I love my body" and Robbie -not unkindly- tells her that it's not about her body but about serving different looks.
Then Naomi has this heart-to-heart with the camera about that "the other queens don't think her looks take any effort" and "that's not true and it sucks" and I'm just like "that is not what they said" and "that really is not what they said" and "this is just to make it sound like there is drama"
More of that later.
Bob, showboating and boisterous Bob, has won the challenge and is psyched about how good he's doing.
Not trying to be a crab, but I understand Thorgy's response completely.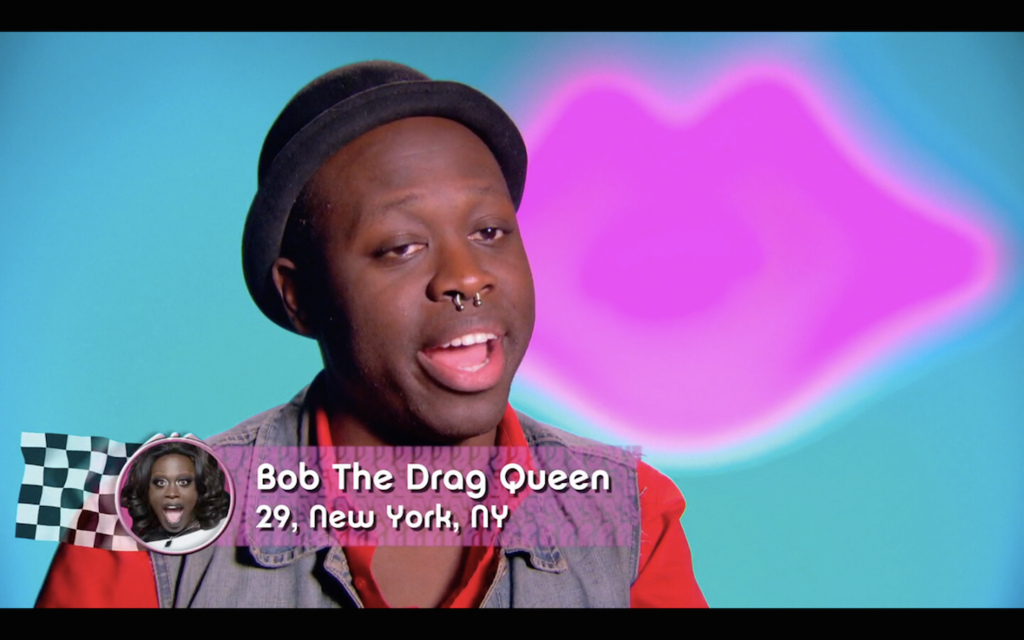 BE THAT AS IT MAY.
Bob is having fun, living his dream, being on his favorite tv show, doing what he loves. And he's not even really a dick about it, he's just really happy.
We should totally aspire to be like Bob. Or at least be happy for Bob.
#BeBob.
On a Bob-related side note: I have not been loving his runway looks in the slightest, have you? It's beautifully tailored, sure, but if you compare it to Acid, KimChi and Thorgy's creative looks, Bob's that kid in class who draws the some stick figures and maybe an emoji while the rest if painting Rembrandts.
New day!
And as Derrick Berry walks in with Bob's ugly purse, I realise that 'the fight' from last week is most likely very exaggerated for some interesting TV. I think these guys are all just having a good time, to be honest.
Baes, and Britney.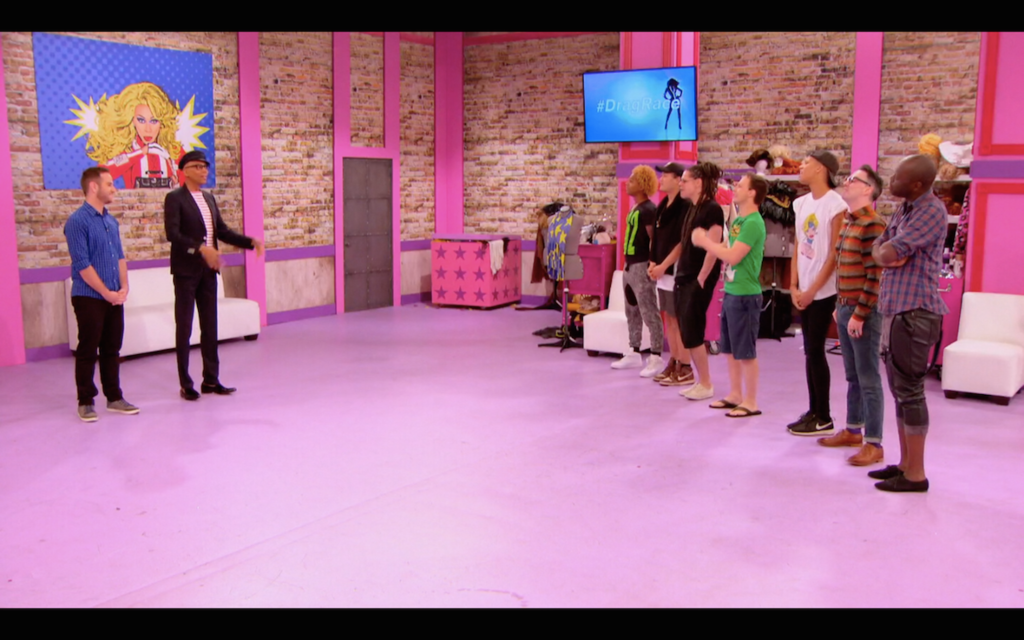 Could it be?
YASSSSS. The library is OPEN, DARLING. If you want to see more Drag Queen reads, click here. It's a good place to learn how to creatively insult people. Trust me, this alone is worth watching an entire RuPaul Drag Race season.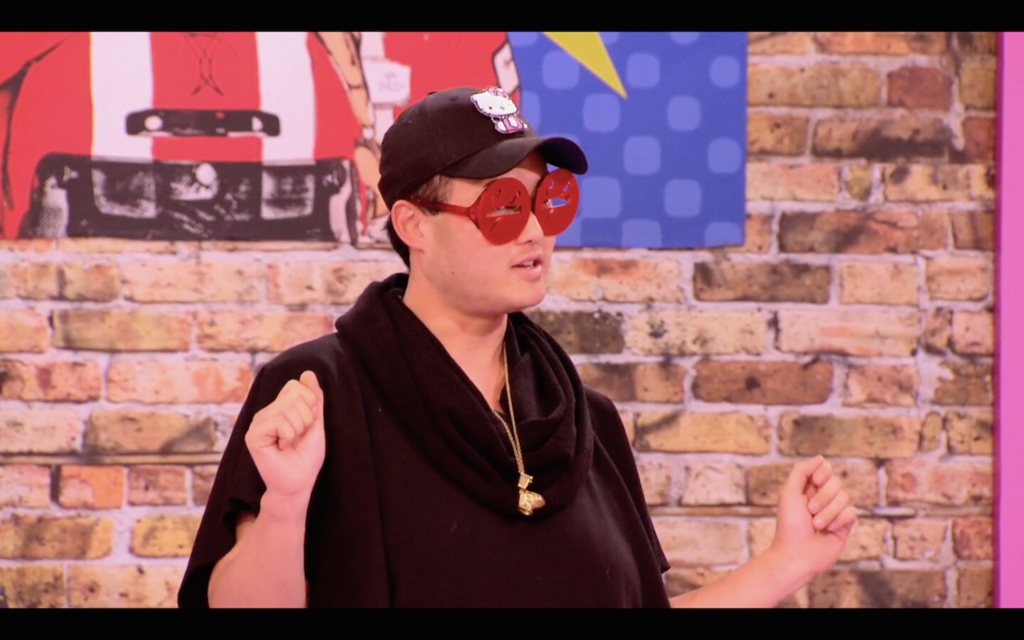 Kim Chi on Chi Chi: "Girl, your drag is like turkey neck. Cheap, and no-one wants it."
Derrick Barry: "Nobody knows whether to call you NA-omi or NE-omi, but judging from your runway looks, nobody will be calling you at all."
Aaaand of course, Bob the Drag Queen slays the library with some good ole' reading.
On Derrick Berry: "It's a known fact Derrick Berry is not very smart, when she heard Britney Spears she said 'does she? I prefer fencing.'"
THE SHADE OF IT ALL.
And of course, Bob wins.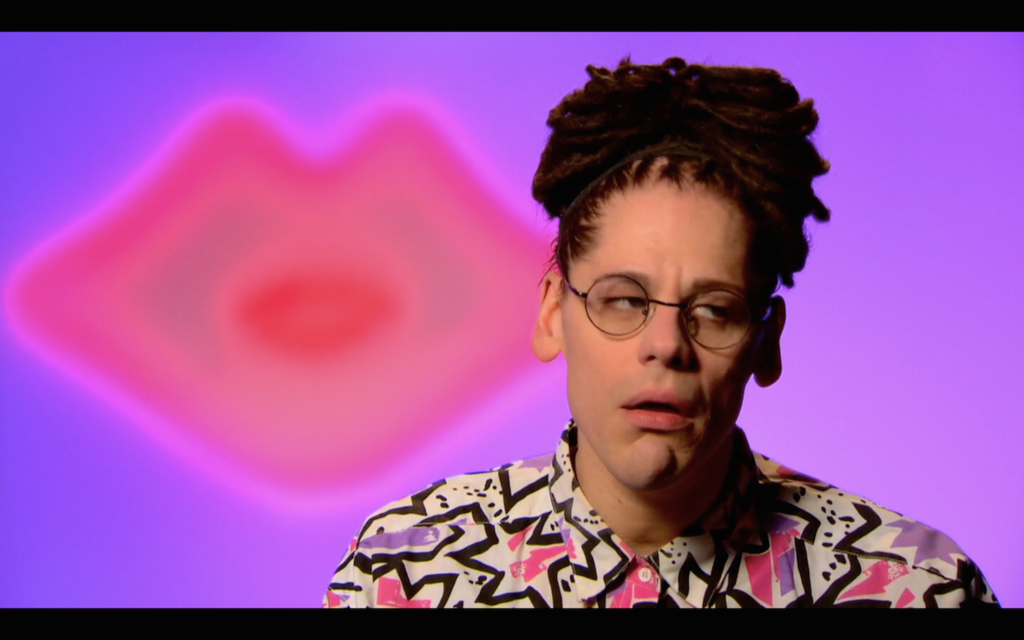 I feel ya, Thorgs. BUT YOUR TIME WILL COME.
MAIN CHALLENGE:
They're going to be recreating the Wizard of Oz in Runway Looks, for themselves and this season's make over…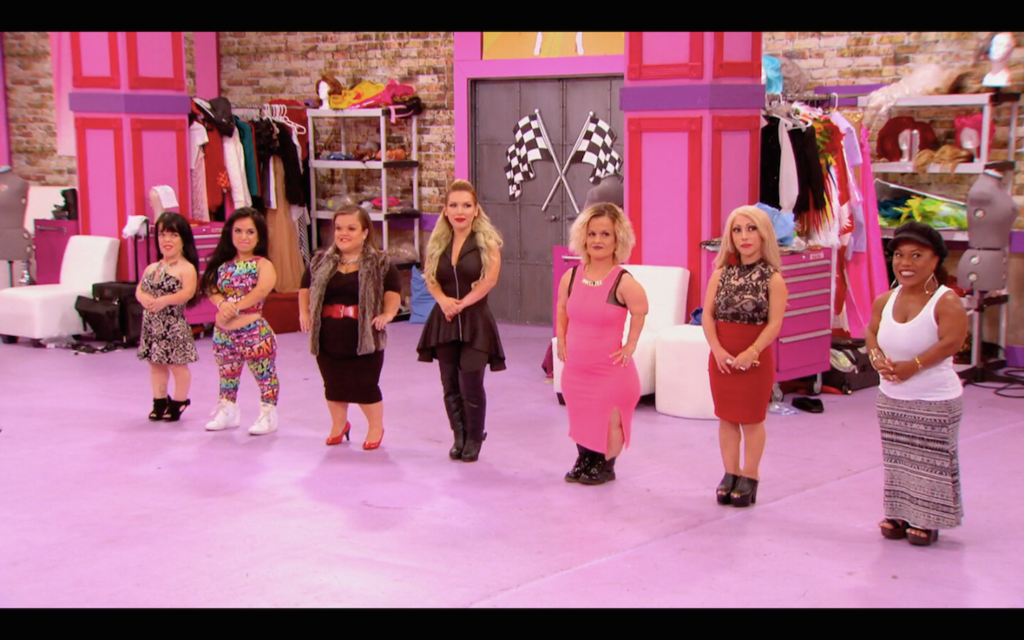 is the cast of Little Women of L.A. Because this show wasn't outrageous enough so now we're adding little people to the mix. Which I think is actually kind of good, because representation and they have a lot of fun together.
(Wikipedia just taught me that there are 4 seasons of that show and it makes me happy that there are TV shows out there that are even weirder than RPDR.)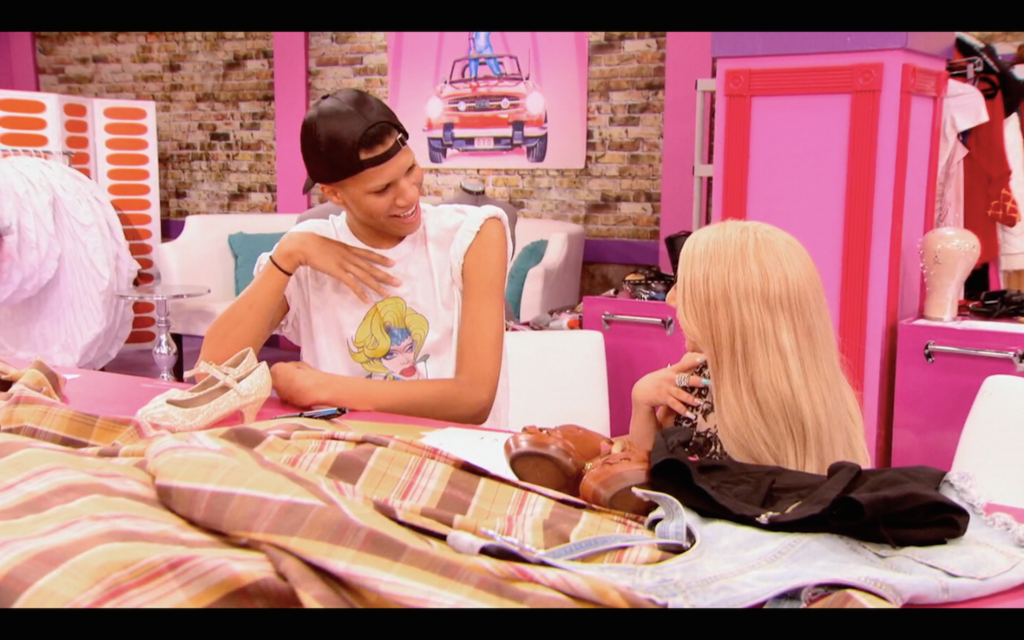 Bonding ensues between the queens and the little women. It's very sweet and surprisingly inspirational. These women have to overcome their height and the way people treat them in a way that you and I will never have to deal with. It really puts things into perspective.
So, as this is a sowing challenge and they have to create Wizard of Oz Couture, we worry collectively about Robbie Turner, because of this happening in episode 1:
This was baaaaaaaaah-d and it wasn't even supposed to be a sheep.
And then there's this bullshit bonding story about Bob and Elena having SUCH hard lives in the groups because they're talented and beautiful and win all the time and everybody hates them.
…I can't even. Suck it up, buttercups and stop being conceited.
LOL. They have to do an interpretative dance along with their runway looks.
I LOVE IT because if there is one thing that I love it is interpretative dance: I only get it when it's really simple (like here, or here, or here).
My face when watching interpretative dance that goes beyond the basics.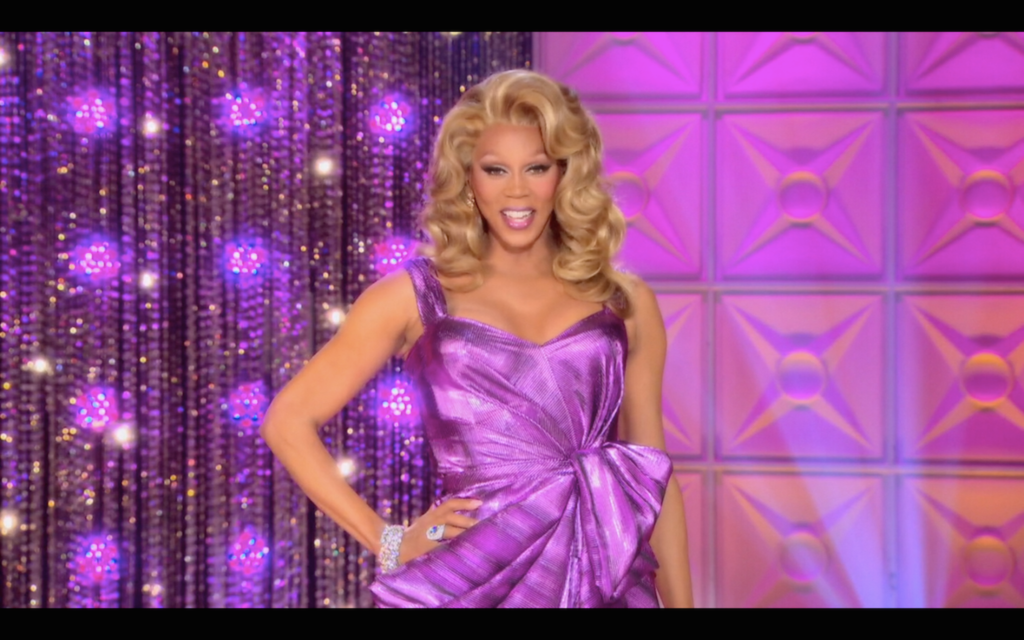 HELLO GORGEOUS AUBERGINE.
Todrick's YouTube channel is everything.
Beauty & the Beat Boots is excellent.
In the great tradition of Raja and Raven: "Boot."
"Boot."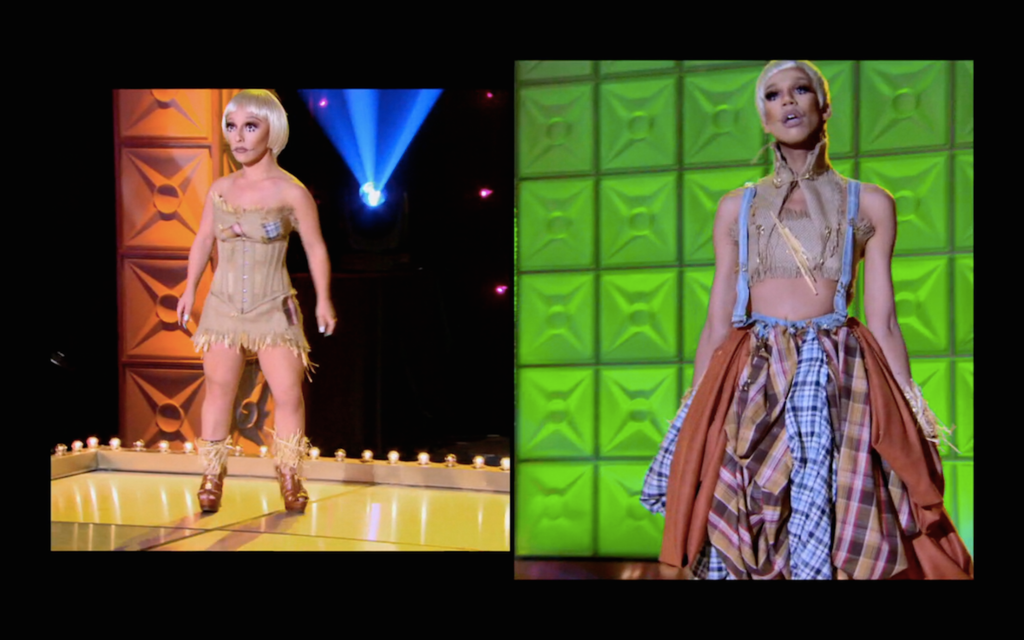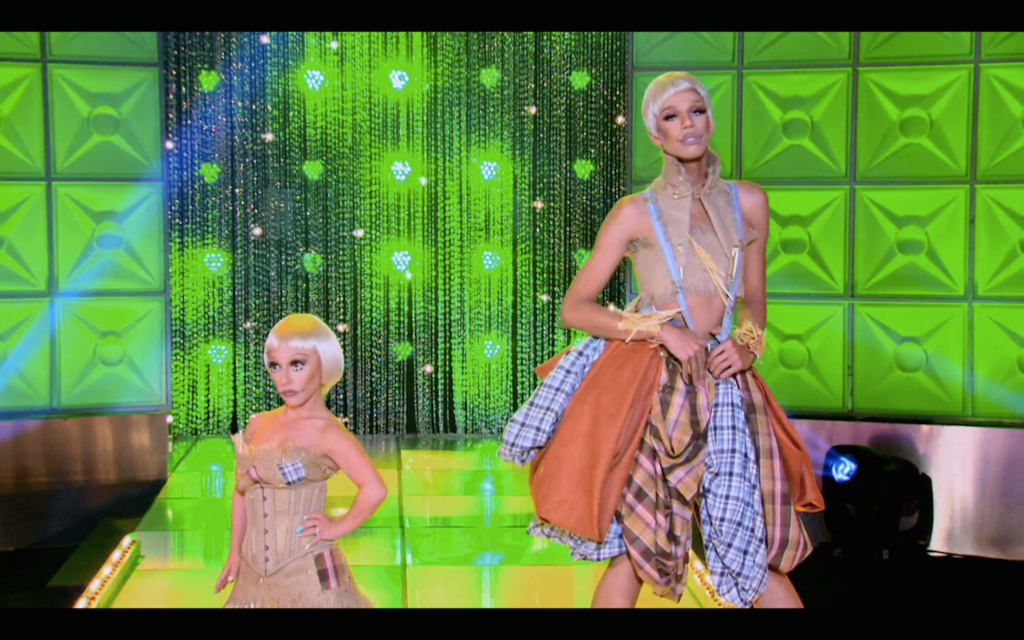 YES NAOMI YES. See? You can flaunt all your gorgeous giraffe limbs and still serve a totally different look.
TOOT.
Funny story: Both of them are Britney Spears impersonators.
The screen grab does not do the outfit justice: It was even worse. Boot.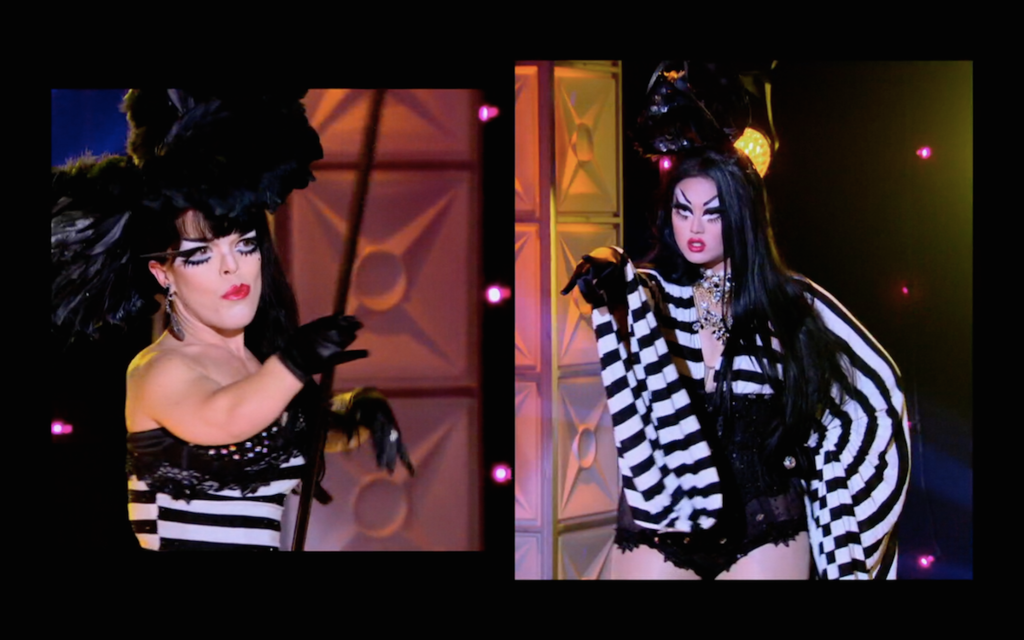 Kim Chi, you rock an outfit and a face but I feel this could have been more awesome. Boot.
So, apparently there were all sorts of sowing machine mishaps and this is the outfit that happens. Boot.
For the first time in a while they aren't wow-ed by Bob's outfit. The make over was a success, but his outfit isn't that Glinda the Good Witch-y.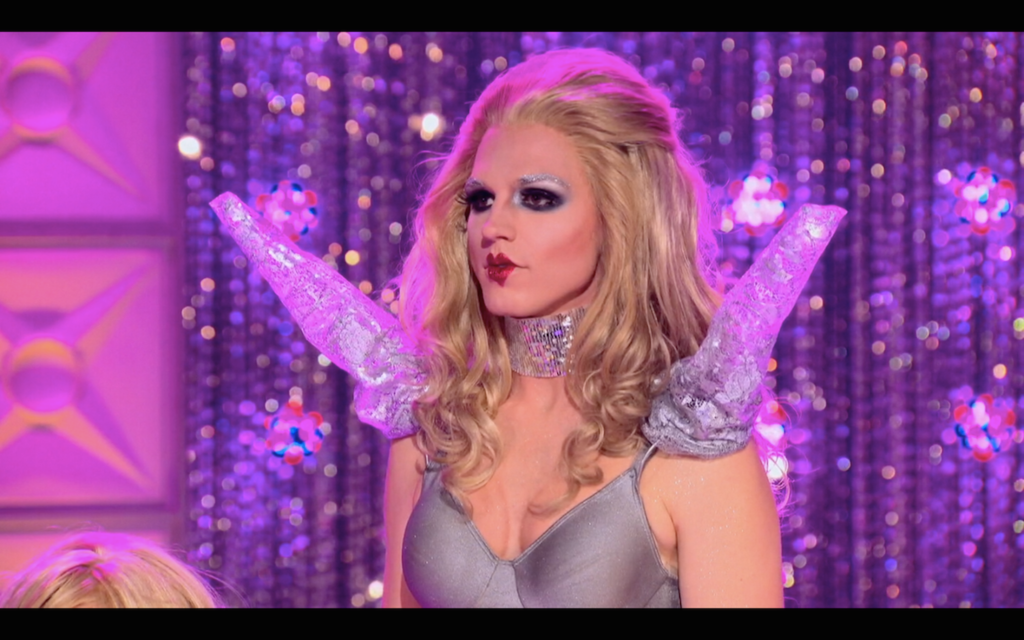 Nobody likes Derrick's Outfit.
And so, every season they do the "who do you think deserves to go home"-thing on stage at least once and this week Chi Chi is named a few times, but Derrick is named most.
Obviously Derrick isn't too happy about that, swinging his glittery axe around.
Naomi clearly gives zero fucks after being praised the house down by the judges for her runway look and her make-over.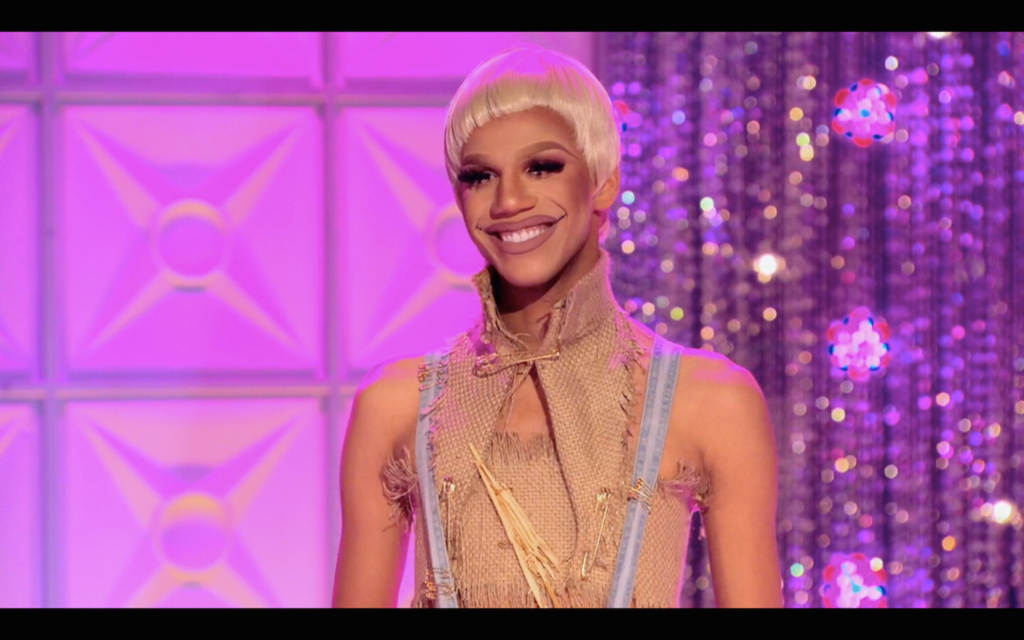 Yay, Naomi wins the challenge!
It's between the two WORST outfits of the group. Robbie and Derrick.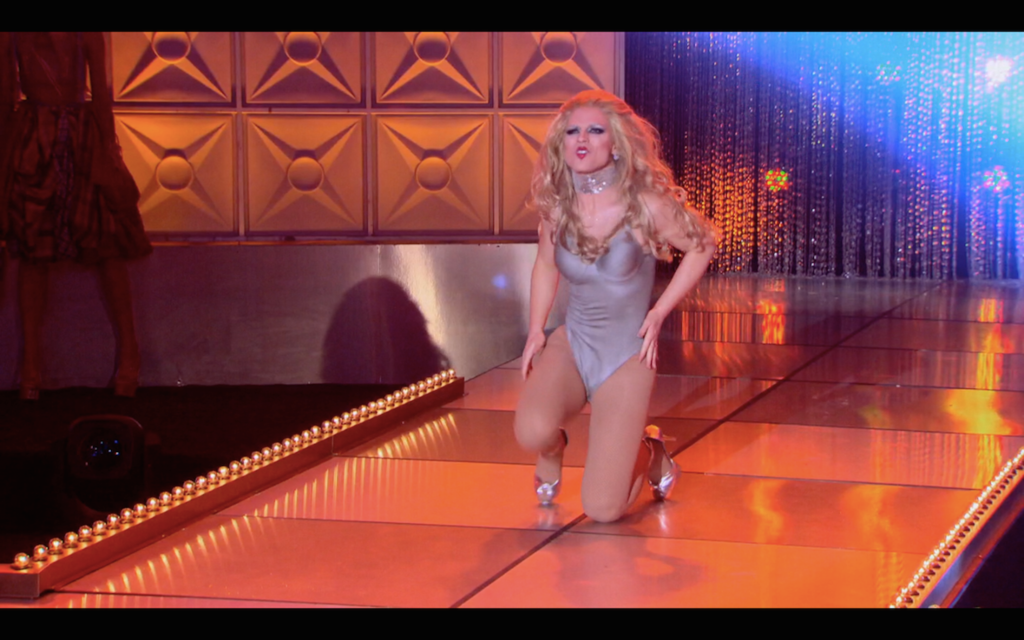 Well, I gotta hand it to Britney Penis, she works the hell out of that stage during a lip sync.
God, I hate it when queens take off their wigs.
It's like seeing Santa with his pants off smoking at the back entrance of a department store.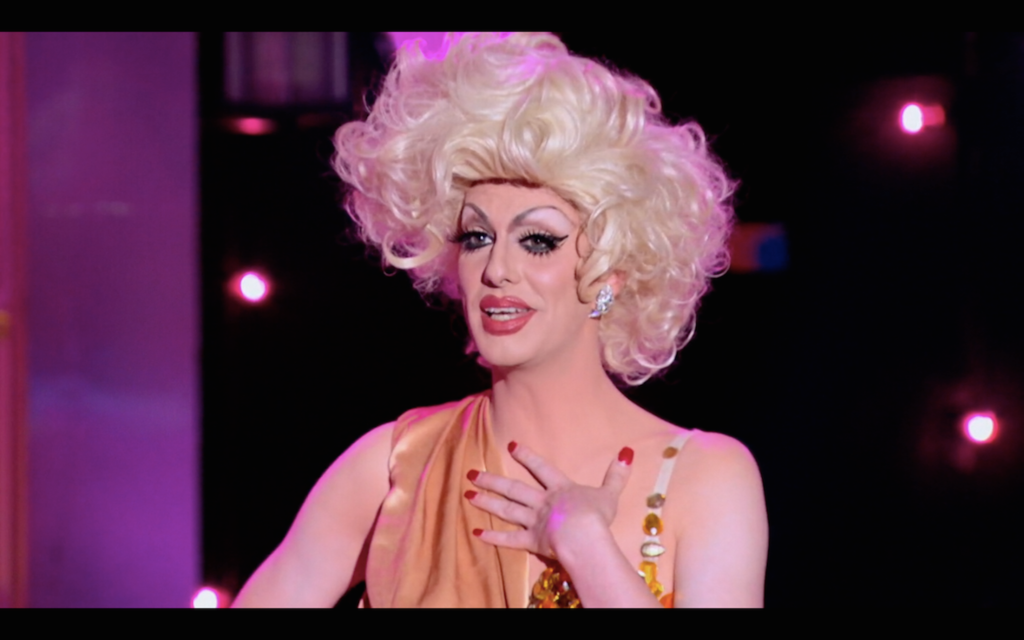 And then you look like this when you are eliminated and have to give your heartfelt speech.
It was very nearly Chi Chi DeVayne because of her somewhat cheap looking outfit who would have to lip sync, so tears of relief were shed.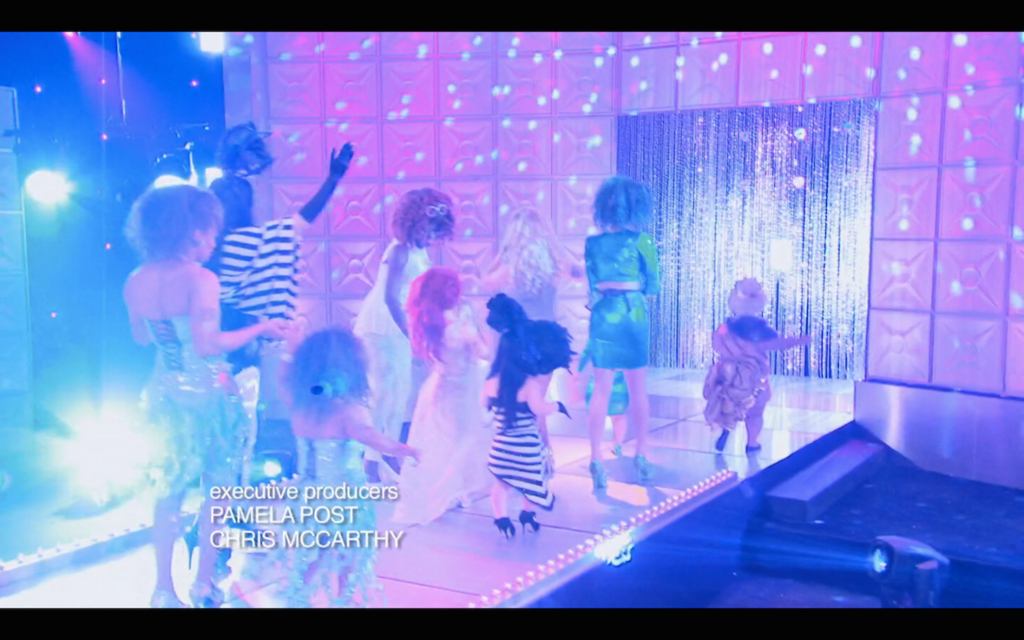 Six left! Chichi, Kimchi, Bob the Drag Queen, Derrick Berry, Thorgy Thor and Naomi Smalls.
Prediction time: I think the next one on the chopping block is Chichi, then Derrick Berry, then Kim Chi, leaving us with Thorgy, Naomi and Bob in the Top 3.
But who knows? It's reality TV, they can do whatever they want.
Time will tell!