(Pic by Aline) 
How to make the most of 2016? Now? Really?
Yes. Yesterday night I was walking home, listening to terrible music (thanks Spotify) and contemplating what my month was going to look like (short summary: long days, lots of easter eggs) and then I realised we are already in March.
March.
Freaking March.
We're already at 1/6th of the year. And at the end of March, we're at 1/4th of the year. And then April, when I've had my birthday, we're at 1/3rd o- you get the gist.
I had a bit of a time crisis and thought a lot in fractions.
Time flies by so fast, and it is our most valuable currency. And this year, is our current treasure chest, full of opportunities and time to use.
I thought about how I will want to make sure that I use 2016 and use it well. I wrote down how to make the most of 2016. Feel free to take the advice, or add your own in the comments below.
Use the time that you have. All time is valuable.
Sure, there is always the next day, but you could have done other things that next day if you had done what needed to be done today. So let's save that mentality for the emergencies.
You won't look back fondly on the times you sat somewhere mindlessly tapping on your phone while you could have done work, spend quality time with your favourite people or yourself, or could have had some sort of adventure.
Exercise. You'll have more energy so you can use your time more effectively.
Go to bed half an hour later, wake up half an hour earlier. Shave off these little half hours of your sleep regimen (you probably can) and use the extra time for something fun or useful.
Achieve something each month that you had set out to do in 2016.
Stay aware of time and that it's passing. Not grippingly so, just so you keep using it well.
Be kind and cheerful. Nobody wants to spend their 2016 as/with a Negative Nancy.
Find a good balance between planning and spontaneity. Plan the essentials, but the essentials only. Let there be room to be spontaneous and roll with what you feel like.
Only good wine is worth the hangover.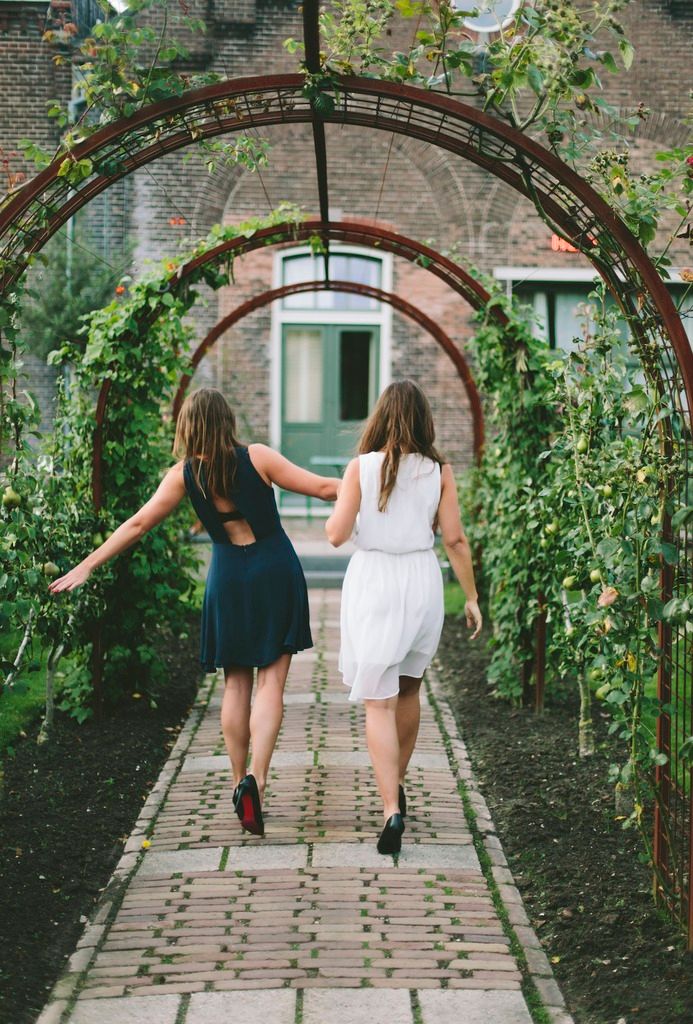 (Pic by Aline)
If you'll excuse me, I'll be making sure I'm spending my Sunday well: Writing, brunch, yoga and a workshop and then sushi with my in-laws, who are lovely. Especially over California Rolls.
Later, dudes. Have a good Sunday.