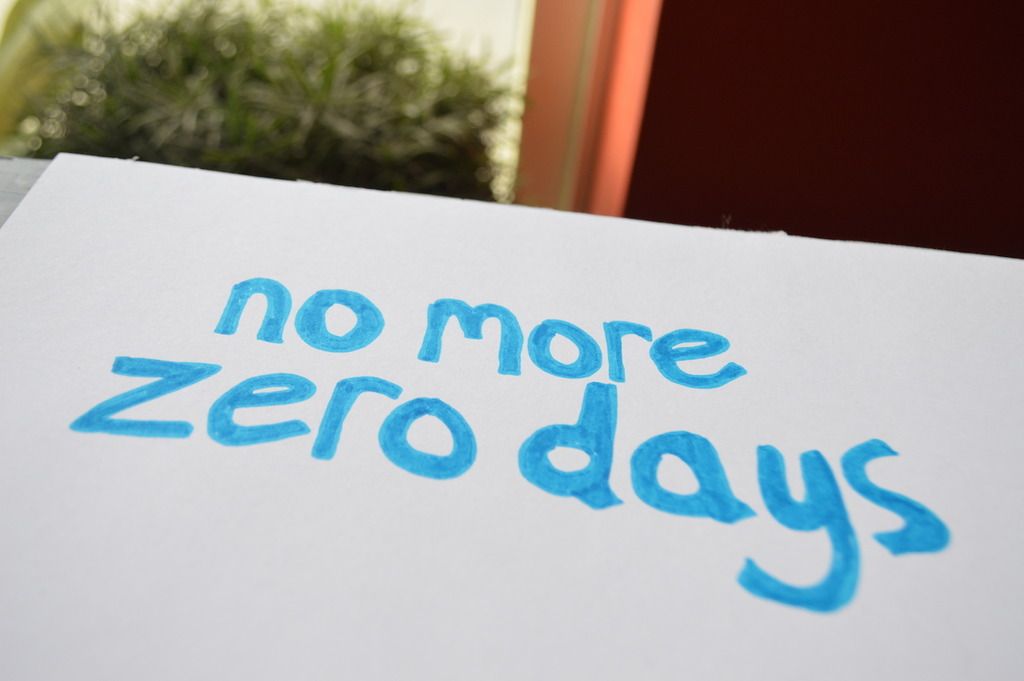 I find inspiration everywhere, but I love finding it in the ones closest to me.
One day, Vincent was working on a project. I was goofing around his desk, being adorable annoying, while we were talking about what we were upto that day.
"It's a goal of mine to not have zero days," he said as he was clicking away on his computer, his eyes going from the screen to me and back, "No more zero days! I just kee-" I had grabbed his shoulder and looked at him intently."What did you just say?"
"No zero days?"
"Yeah?"
"You've never heard that phrase?"
"No!" I somewhat loudly exclaimed, "what is that from?! TELL ME EVERYTHING."
Apparently there's this thing on Reddit about No More Zero Days. (It's always nice to learn there's things on the Internet you haven't seen, so you can delude yourself into thinking your Internet addiction isn't THAT serious.)
"Rule numero uno – There are no more zero days. What's a zero day? A zero day is when you don't do a single fucking thing towards whatever dream or goal or want or whatever that you got going on. No more zeros. I'm not saying you gotta bust an essay out everyday, that's not the point. The point I'm trying to make is that you have to make yourself, promise yourself, that the new SYSTEM you live in is a NON-ZERO system. Didnt' do anything all fucking day and it's 11:58 PM? Write one sentence. One pushup. Read one page of that chapter. One. Because one is non zero. You feel me? When you're in the super vortex of being bummed your pattern of behaviour is keeping the vortex goin, that's what you're used to. Turning into productivity ultimate master of the universe doesn't happen from the vortex. It happens from a massive string of CONSISTENT NON ZEROS. That's rule number one. Do not forget."
(Here's the rest, also worth the read, love the style)
You can take it that a No More Zero Days, as in that every day you do at least one thing that's good for you and your life. Or you make sure that every day you do something to work towards one or more goals you have.
When you're tired or cranky or in whatever way not excited to do work, you tell yourself "whatever I do, this can't be Zero Day. No more zero days!" and you at least do something.
Make it a week of No Zero Days, okay?
Good luck out there.