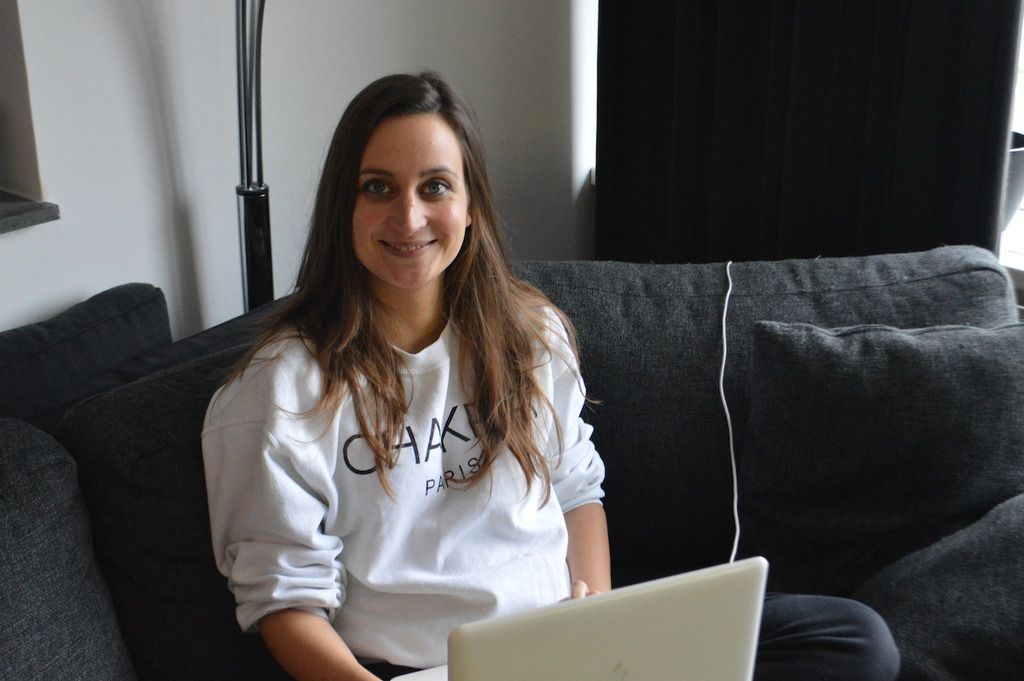 Hello!
I am on the couch with Earl Grey tea while Rick & Morty get into epic shit in the background.
TIME TO BLOG.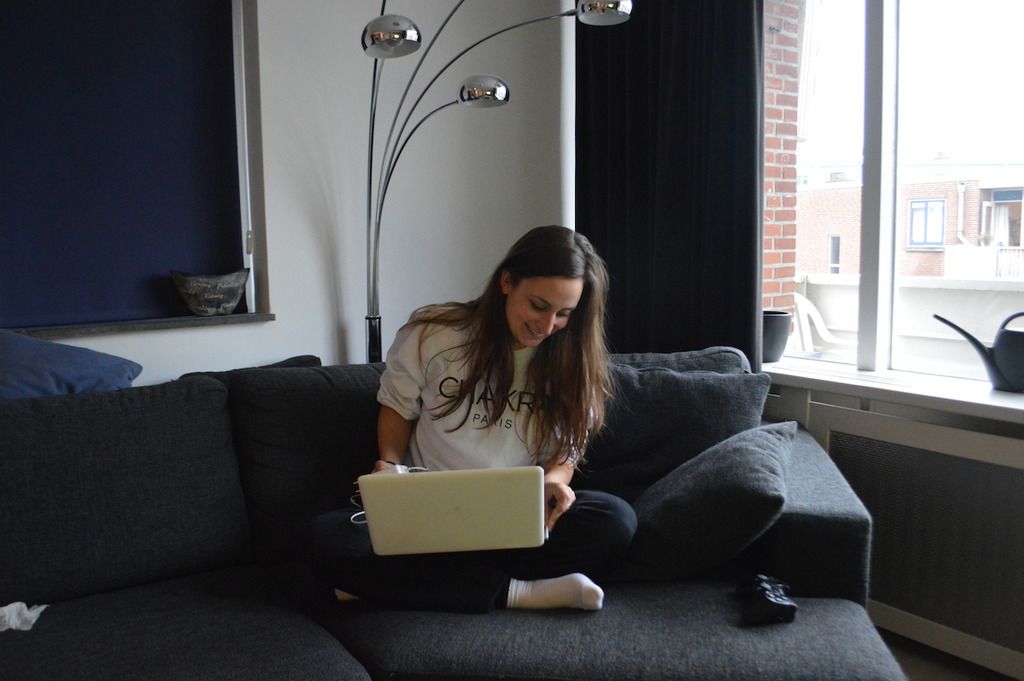 OMG how are you. I missed you and I love what you've done with your hair. If you haven't done anything with your hair, I think your pants are awesome. Either way, GOOD TO BE HERE.
I feel like I haven't been online in forever. I'm pretty active on Snapchat (selfhelphipster) where I semi-vlog/rant/am being an idiot in real time, but I miss the real writing for my blog.
But I'm doing good. Ish. Let me tell you more about ALL the things.
WORK 
I thought I'd be less busy in January.
I hope to soon not be wrong. But who even knows at this point. I just do what I can and hope nothing catastrophic happens.
PODCASTS
Andrew and I started our pet project over the summer; it's always a highlight of my month.
I get to talk to someone awesome about everything that I love: self help books and experiments, pop cultures and whatever else is currently on my mind.
Andrew is actually a great inspiration to me. Over the years my Cynical Bitch Side overdeveloped, and Andrew brings me back to my more Happy, Open, Spiritual Self. Hanging out with Andrew is good for me. Makes me more open minded.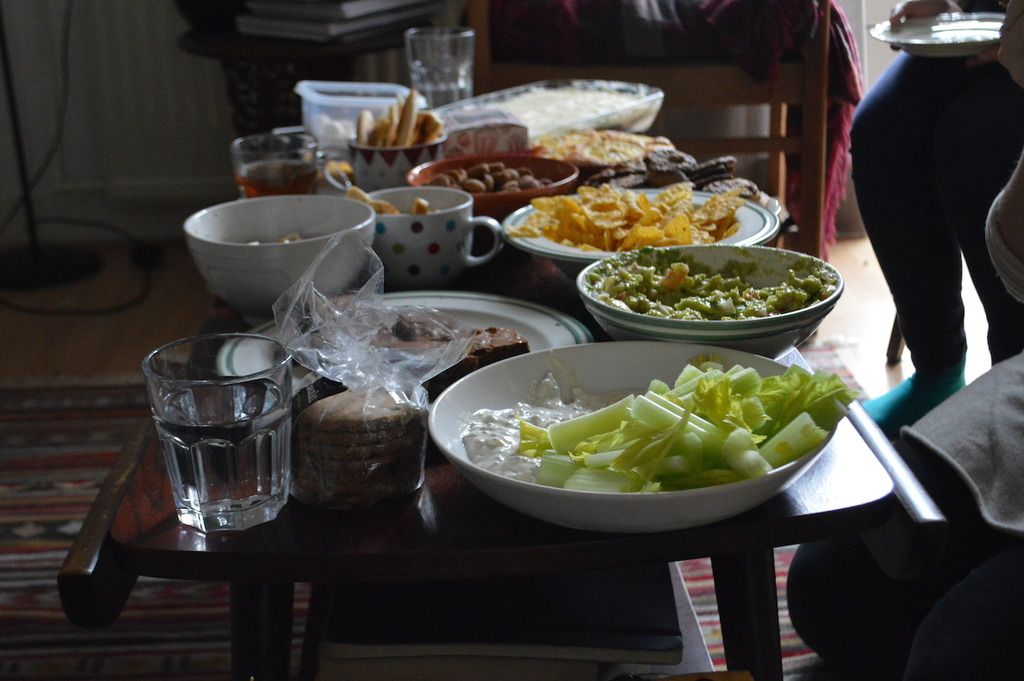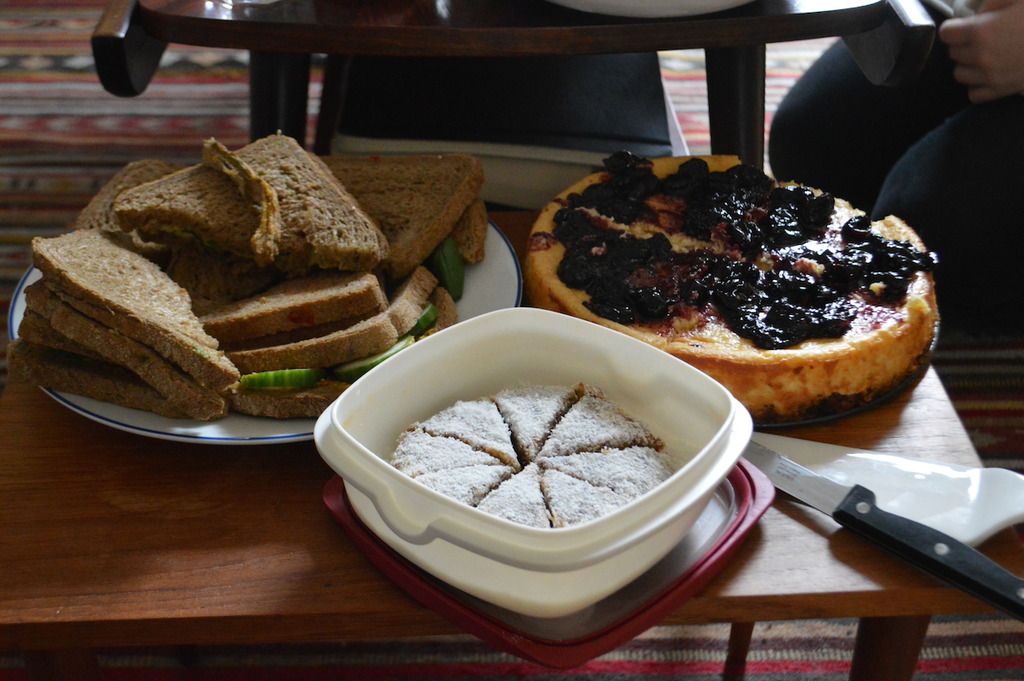 JINGLEBELL ROCK
In January? Yes, in January.
My blog-friends and I did a Secret Santa type thing, with the crazy good food you see in the pictures above.
Quick who's who! Aline: Hostess, awesome photographer. Dionne: boxing badass (with bruises) with the cute baby and good blog. Femke: Rapunzel, needs to blog more often. Laura: Most serious threat to my relationship because of her awesome cat sweater. Lisa: Militant vegan but in a cute way. Rosa: Our beauty-guru who hates things in the funniest way possible.
Laura had me for Secret Santa and pulled out all the stops. Notebook, loose tea, markers and a little recipe book.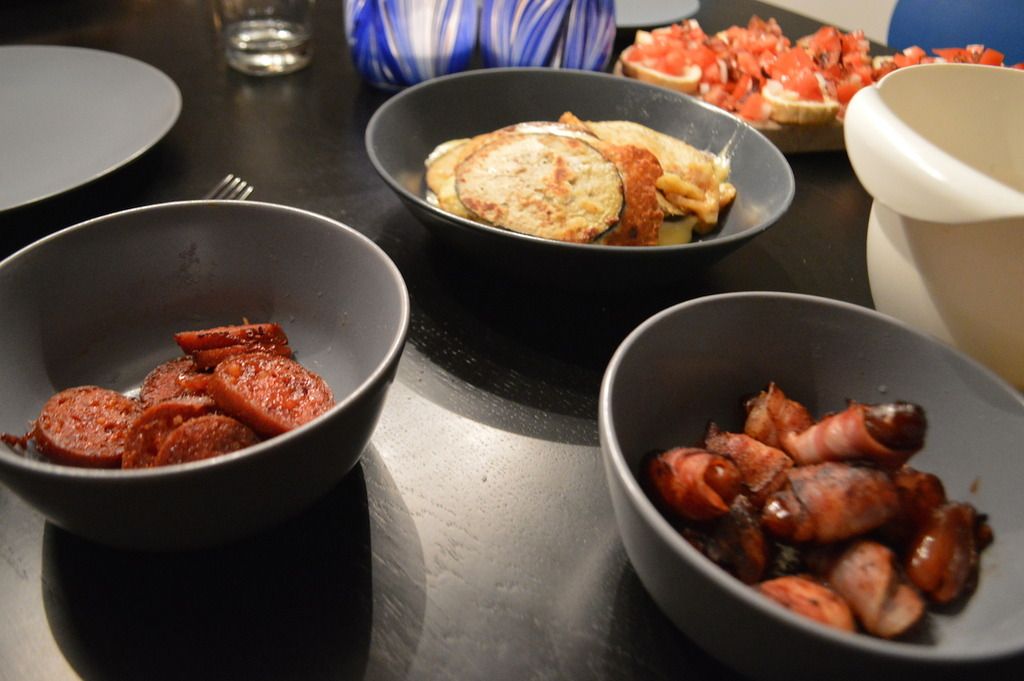 Because my life is horrible, I drove to The Hague to a table full of homemade tapas.
After dinner I fell asleep on the couch at 21:30.
In my defense, I went out for champagne and French food with Lin on Friday and came home at 4 that night. I'm not 18 anymore, I can only handle one Superlate Night a week.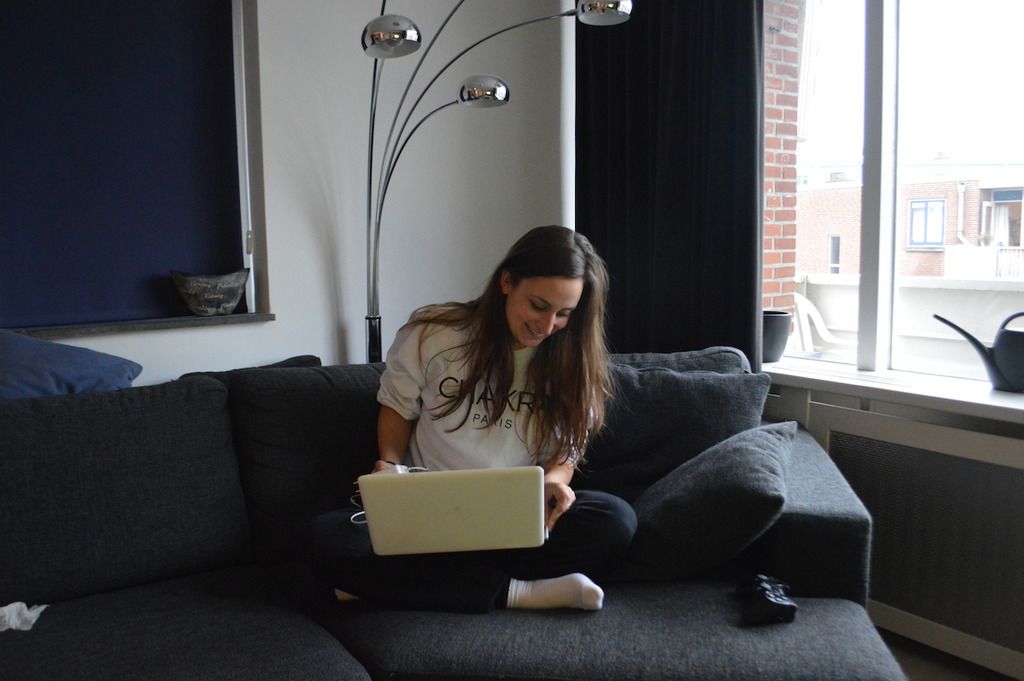 Aaaaaand, now I'm here. On the couch. Good day(s).
I'll be around a little more, though. Tons more to tell you and busy or not, blogging is good for the soul.
Ok bye.