(Pic by Mariet!)
Holy shitballs, we're already two months into 2015.
Next thing you know I'll be drunk-sobbing in my champagne over my failed relationship during Christmas break. Oh no wait – that was last year. I'll find something else to ugly-cry over by that time.
Point is. Time fucking flies and I did a bunch of stuff in January and February.
So far 2015 has been tons of work, crazy active socially (especially for someone with my hermit tendencies) and then I got the flu. That I ignored so I could go out with my friends. So I got The Flu 2: Bigger, Badder and with Pneumonia.
WELP – I guess that's all you need to know about my previous two months.
(But fine. If you want to see more, if you click 'read more' there are pictures. With some text. Okay, a lot of text. You know my deal.)
JANUARY 
NYE Although at first I wanted to crawl into bed and let 2015 start without me, I was dragged to Rotterdam by my best friend to spend some time with friends and champagne. After a nice New Year's Eve with friends, I did actually feel better.
RUNNING I ran like, a BUNCH in January. Bit in February too. On Saturday mornings with Lin mostly (struck a yoga pose too), but also on my own. I only write about it on Girls Love 2 Run, and you can read all about it there.
TOSCA Dinner with Lin at Tosca. We no longer live 200 metres away from each other and that is taking some emotional and logistical adjustments, but nothing has changed about how much I love spending time with her.
LUNCH AT LDZ Lunch at Lof der Zoetheid with my parents.
Now when you see this, you think: "oh, that looks delicious that must have been fun!"
But what you don't see in this picture is that this was right after I went back to my old apartment for the last of my stuff.
It was awful. I was crying from hunger and heartbreak, hurting all over from saying goodbye to that house (and that life).
The main reason my parents took me to LDZ was to cheer me up a bit.
The food helped, but afterwards I still crawled in bed for hours. I didn't come out until I absolutely had to.
Overall I do really well. I focus on channeling my energy into positive endeavours, and I have so much good things in my life. But shit like this is hard for me too. And I don't share that this stuff also happens, because I think it's none of your business. You don't need to know this. I am a lot more than just the fact I went through a break-up a couple of months ago, and I am just a blogger on the Internet. You can live without knowing every little detail of what I deal with.
I just want you to think about how you might not see somebody's whole story on the Internet. Just because you don't see something happening doesn't mean it's not there, you know?
So keep putting things into perspective when you see other people's online lives. Oh, and be nice to them, ya dicks (not you guys, but people in general).
Okay enough perspective and preaching. Back to how awesome I pretend I am, okay?
I WOKE UP LIKE LET'S ORDER SHIT ONLINE Oh my God, the Beyonce store. It. Is. EVERYTHING.
I ordered these shirts and my YONCE-sweater on January 9th and it took FOREVER to go through customs. BUT, it arrived JUST in time for my photoshoot with Mariet.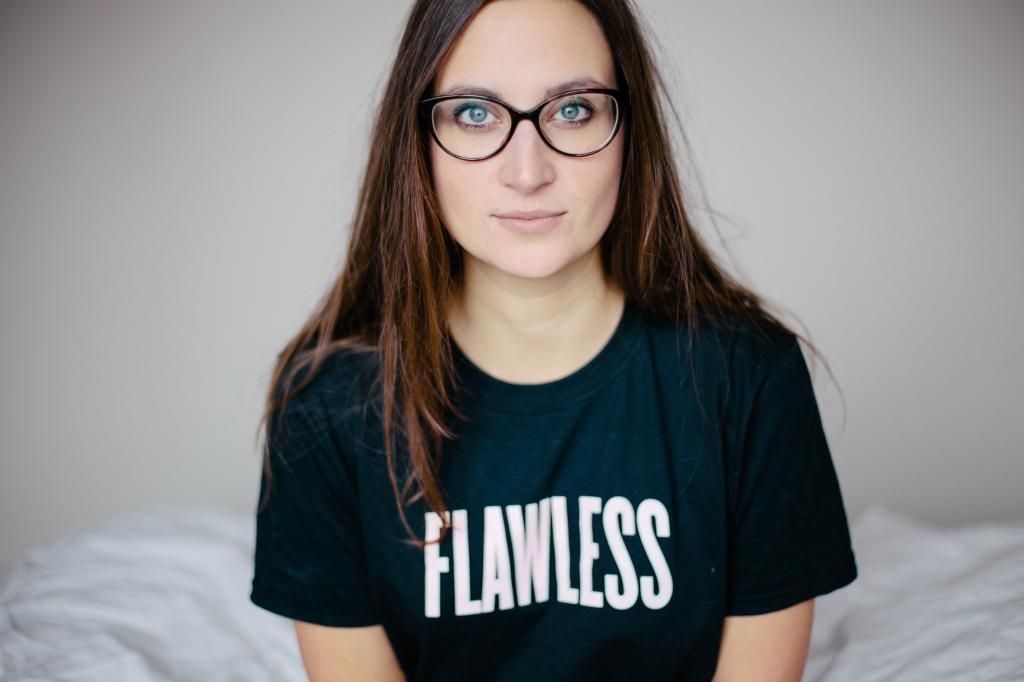 Here's how Mariet and I roll whenever I ask her to make pictures of me: We spend about 45 minutes doing the shoot with most pictures being useable. I feel so comfortable with her that I can instantly relax in front of the camera, and Mariet has a way of making me look like myself, but the best version of myself.
So, 45 minutes of picture taking, then we talk for 4,5 hours and then we go get fries. Great friendships have been built on less.
SUNDAY THE 31ST I had lunch by myself at Charlie's Kitchen before I went to yoga. I love the atmosphere and the food there, although I haven't been very experimental thus far: I always order the cheese sandwich because it has this amazing truffle mayo and balsamic syrup all over it.
MISCELLANEOUS JANUARY: What else did I do and what else happened. 
I was standing near the copy machine on a random workday and a coworker came up to me and said: "I know you went through like a shit time in December but I see your break-up story and I raise you an AWFUL DIVORCE STORY BITCH (not my own but AWFUL)" BAM. Instant work-wife. We hang out all the time now.
Tons of friends came over for dinner, actually. I made all sorts of recipes from the Veg cookbook for them. All approved.
FEBRUARY
BACON BROWNIES Pretty much the first thing I did in February, on a Sunday afternoon: I made bacon brownies as taught by Culy/Nigella.
They were amazing. Friends made me friendship bracelets. Coworkers worshipped me for a week. I got booty calls and marriage proposals. In other words: Good brownies.
BACON CARAMEL BROWNIES (?) When I have an obsession I just fucking run with it, so later that week I wanted to try to make caramel bacon brownies.
The salted caramel with bacon was HEAVENLY, but when I combined it with the brownie and put it in the oven the whole thing became a giant burnt mess.
I was pissed off about it for three days straight.
VIENNA And then I went to Vienna to visit Maartje, eat a bunch of food, do yoga and look at some cool but mostly weird art in museums.
Maartje was an absolutely marvellous host! She was out rehearsing Friday and Saturday for her Push It dance show premiere that was coming up (so cool, her poster was all over Vienna) but she left me the greatest care package: Maps, museum tickets and flyers for the yoga studio I wanted to visit. We went out for dinner on Saturday night and brunch the next day before I flew back home. Joseph's Backerei was BRILLIANT. Go there.
So…I liked Vienna, I liked the three yoga studios, I liked the food…but I was surprised by how much I disliked being alone so much of the time.
It was doable (I mean, 3 days, come on) and I entertained myself with all the activities, but no. Not for me. As comfortable as I am being alone at home, I hate it when doing something like this.
Therefore, there is not a chance in hell I am going to go on a 4-week holiday by myself this year. I can see myself being all stressed and depressed by a few palm trees, and I'm not fucking doing it. I'll stay put, thank you very much.
Oh, and my finding were also that I stil fucking hate snow.
WORK Rare picture of me talking for a work-related event. This is how I look most of the time. Jeans, shirt, cardigan, hair a mess and flailing my hands around while I talk.
ROMANTIC GET AWAY Because engagements don't really mean anything and Mariet is my girl crush I took her as my plus one on a romantic weekend trip to Haarlem.
(I was actually doing a social media campagne thing for my blog where I could test the Cactus car for a weekend. The article will be published somewhere in April. That car is still on my mind an embarrassing amount of time.)
We had a wonderful time hanging out, shopping, eating ALL the food, and driving around.
FIFTY SHADES OF GREY You know what? Terrible, but not as terrible as I thought it would be. I live tweeted the whole son-of-a-bitch if you're interested. We used my 50 Shades of Shitfaced drinking game and it was awesome.
ROTTERDAMSE RAVE 3-YEAR ANNIVERSARY I love love love the Rotterdamse Rave parties (they're hilarious and have good music), so my friend and I checked out the 3-Year Anniversary. It was really, really fun. Nothing like dancing to techno in the Maassilo.
GA JE LEKKER I don't go out a whole lot, but the two parties that I simply had to go to were two weeks in a row. In the meanwhile I was already coughing like a dying seal. But I went anyway because I'm hardcore an idiot. Whoops.
BUT: Worth it. Me and my friend had so much fun, dancing and talking until morning. My favorite DJ was definitely 2000 And One. Never saw him live and am really happy that I did.
MISCELLANEOUS FEBRUARY:
Saw Big Hero 6 and have since watched this clip 43 times.
Bought black Nikes I wanted for a while.
Read zombie books.
And now it's March. March is mostly me behaving like I usually do: Work, yoga, sleep and binge watching Bob's Burgers on piles of laundry. Oh, and some running because I'm doing my first 10K in April.
But that's it. Nothing crazy.
..I think.
Ok bye.