Hi!
January, for me, was this weird 'in limbo' month I spent flashing back to December and flashing forward to a year that does not yet feel like the year I'm in.
Did see a lot of my favorite people.
Take a look.
NEW YEAR'S EVE I spend it with Lin, G and some of their friends, while we eat food and play Cards Against Humanity.
Because my life is just a grand collection of 'are you fucking kidding me'-moments, I play the card 'What ended my last relationship?'*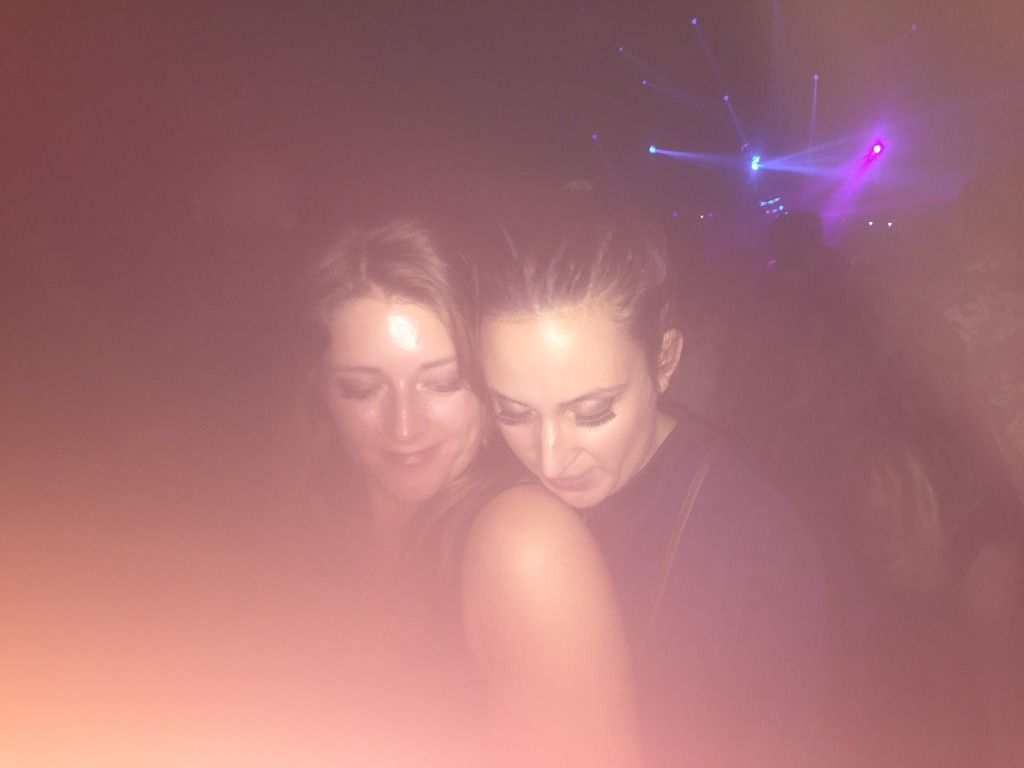 We then go to Nachtduik. Because again, my life is full of joy, I ran into not one, not two, but THREE of my students.
The good news is I'm stone cold sober. The bad news is I'm wearing a dress with cleavage to my solar plexus.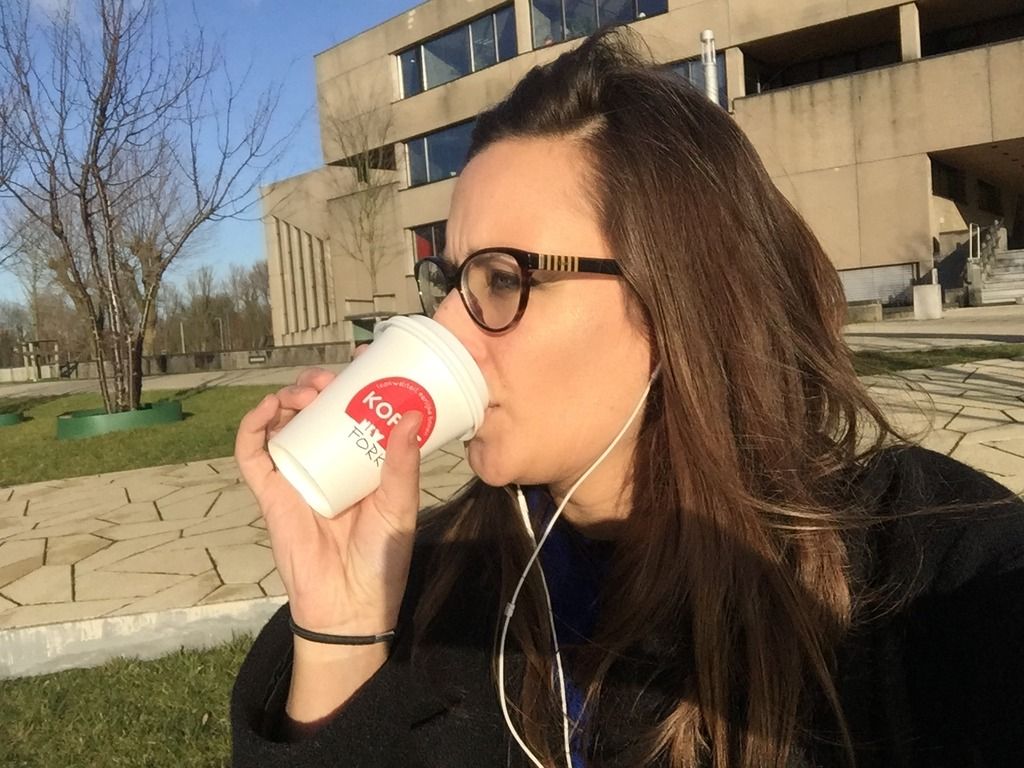 WORK Aaaaaahhhhh. There is so much to do and I totally lose my cool for the first two weeks. I walk around like this stress ball Schnautzer of a human, which is not a good look for me.
It is only near the end of the month, when to-do lists wrap up and I do an inspiring course that reminds me of why I work here, when I start to feel like maybe everything will not fall to pieces.
Additionally, there is this big move on our floor and I'm now roomies with my FAVORITE coworker of all time. This considerably helps my mood and motivation at work. Seriously, I work much better when there is another awesome person in the room that I get to have a coffee break with after 4 Pomodoros.
BIRTHDAY PARTY Vincent's twin-bffs celebrate their birthday. I spend an entire evening standing around in my Louboutins while I pretend my feet aren't KILLING ME.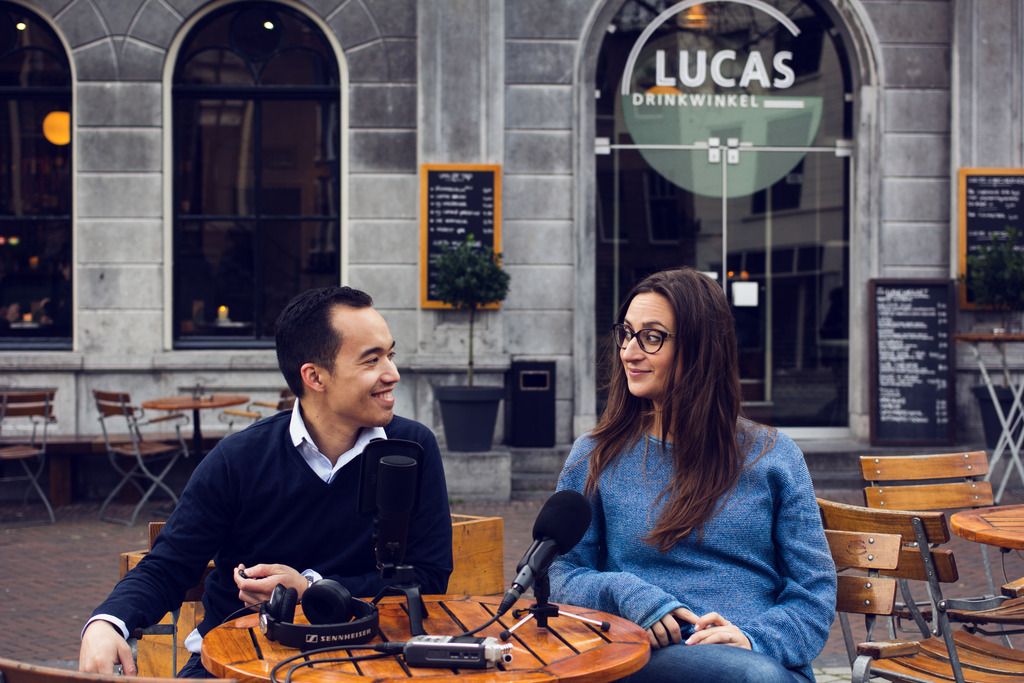 PODCAST Andrew and I record the 5th episode of the Self Help Hipster Podcast, shoot some pictures and a promo and altogether have a grand old time.
YOGA DATE 1 I have a yoga-and-pasta date with Mariet. We go to Bikram together and then have dinner in the Pasta Kantine across the street.
PHYSICAL THERAPIST I'll go into the long story another time, but January's key words: Hip injury, physical therapy, dry needling. SO FUN.
BEAUTYBLOGGER DATE I also have a date with Cynthia.
Cynthia is one of the people online that make me super happy to see/read. Next to Annemerel and Lin, there are few other people whose life I vicariously enjoy as much as hers, just because I feel she loves her life, does what she wants and works hard for it.
We have lunch, I show off Rotterdam and I am a hoot-and-a-half as usual.
BFF DATE I have dinner champagne with Lin at Pierre, then more champagne, and I take an Uber home at 4 in the morning.
BLOG GIRL DATE Then the next day I go see my blog friends and do our Secret Santa. We hang out, exchange gifts, gossip and do eachother's make-up. We were only a burnbook and a couple of pink shirts shy of being the Mean Girls Movie. Wrote about it here.
TAPAS Because my life is horrible my boyfriend makes me dinner. Like a lot.
This Saturday night (the 23rd) he pulls out all the stops and prepares an entire feast of tapas.
FG NOODLE BAR After a long week at work, on a Friday night, I go have dinner and drinks with Susannah, who never wears her Louboutins (GASP) and has gotten them off of the shelf especially for this occasion.
The noodles at FG Noodle Bar are really good (but because I'm a snob I'd rather have lunch or dinner in FG or FG Foodlabs – sorry). We spot mister FG himself in the kitchen.
Afterwards, the cocktails at Suicide Club are nice enough. I'm kind of bummed they changed the menu though: A lot less options then before, and they took Veuve Cliquot (champagne) off the menu.
YOGA DATE II The next day, I see Mariet for yoga again. We have a quick coffee at the Namaste Café. Very fitting.
MISCELLANEOUS
I wear my Louboutins at work, for parties and when we go out to have dinner. In fact, I wore them so much I had to have the heels re-rubbered. No regrets, though. These shoes were a small fortune, I will get my freaking money's worth out of them.
I have dinner, and then breakfast with my friends from high school (see picture) and wonder how I got so lucky with these awesome, funny and considerate people all around me.
I buy three slutty dresses on ASOS. I would like to refer the jury to exhibit A:
Aaaaaand now it's February.
I should really get into the 2016 mode. Brb.
*I let 'Unfathomable Stupidity' win because there was no card for <AHAHAHA INSERT AWKWARD SUBJECT CHANGE HERE>.