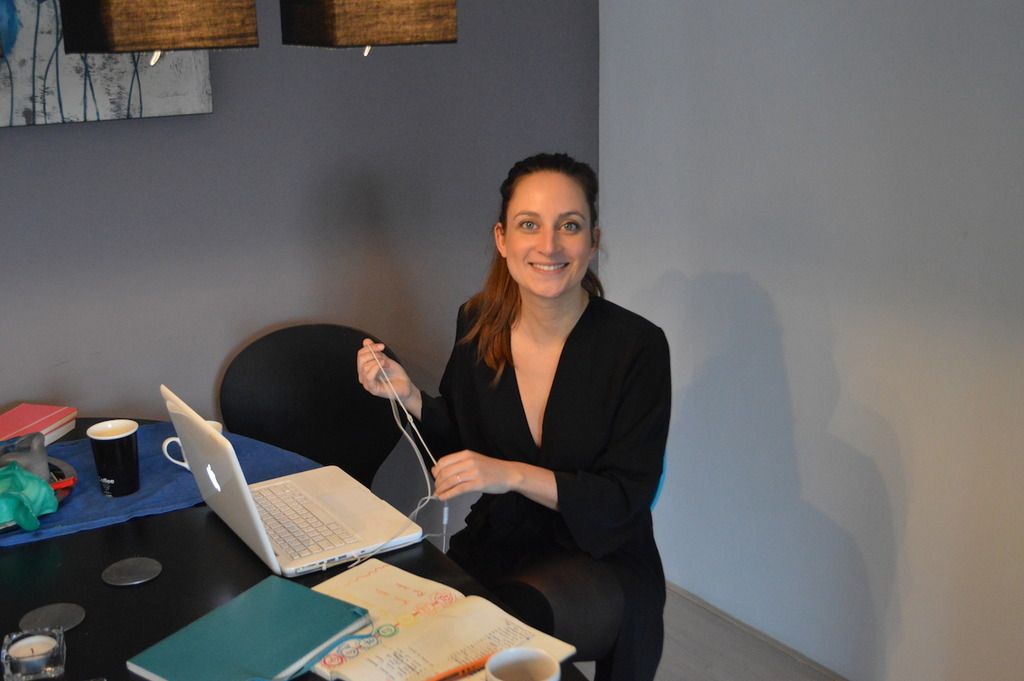 Phew!
After going through January as if it were merely an aftershock of 2015, I finally feel like I am in 2016.
February was not a hugely eventful month, but you know me. I am going to go on and on about it anyway.
Take a look.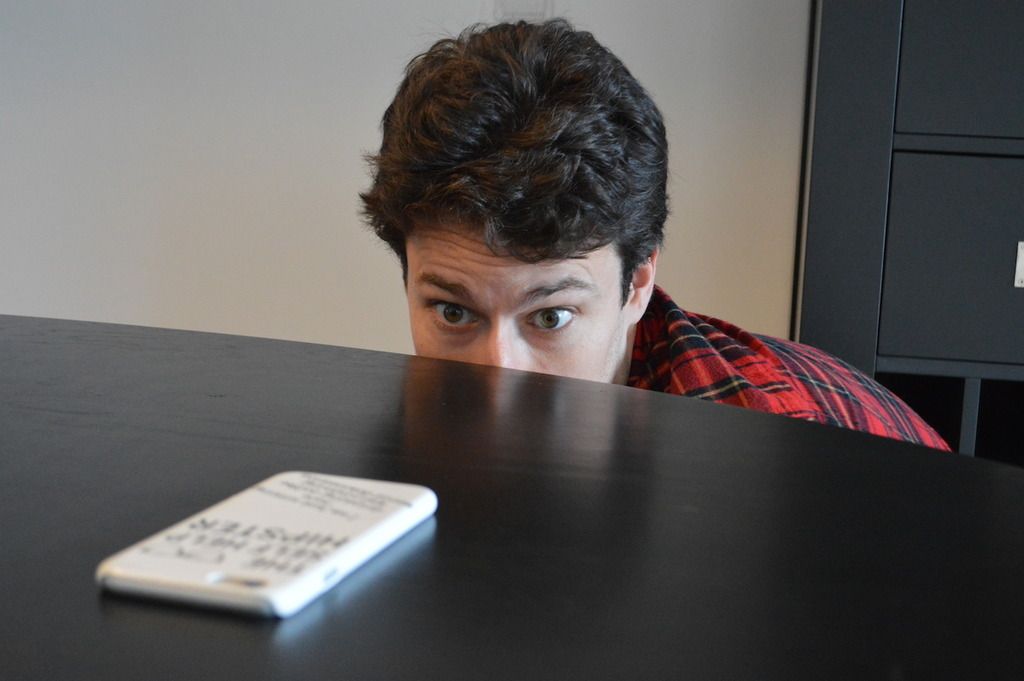 OFFLINE I was offline for a weekend! I wrote about it here, and I liked it. Quiet mind, productive and relaxed weekend, I recharged nicely. A next challenge is a workweek offline (except for work related online-ness of course), see what that's like.
(The picture above is because I needed to show Vincent what I wanted as a picture, so I made him pose before he had to take my picture. He looks like a startled lumberjack. I love it.)
WORK Both the activity as the song by Rihanna and Drake. Highlights of my work-related adventures? Becoming office roomies with my favorite coworker of all time, spreading the Pomodoro technique far and wide, starting a new project that requires me to stalk both staff and students, and buying plants.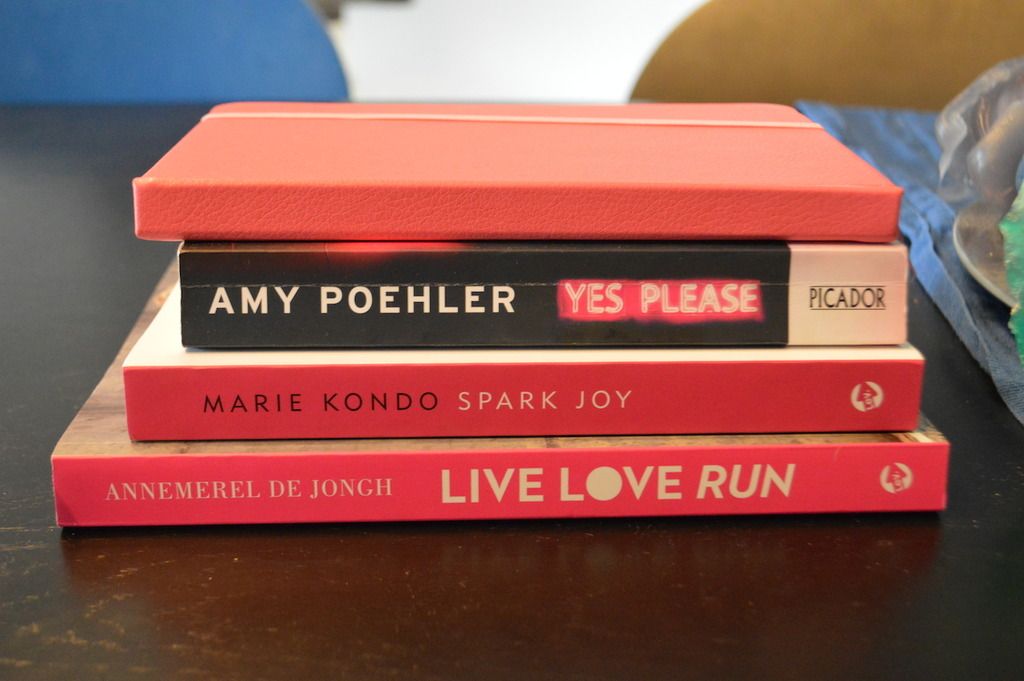 ANNEMEREL'S LIVE LOVE RUN I went to Annemerel's book party with Zelia! Zelia is such an inspiration in terms of running, and such a fun person in real life. Also, SO FIT. Look at this girl. What a champion.
I was so, so happy to see Annemerel's dream come true and her happy face while she held a speech, giving the first book with autograph to her sister Roos.
I also saw some other familiar faces, such as Josianne, (other published author) Francien, Claartje who just arrived from Australia (I don't know her that well but she's just so nice in person and I love her Instagram)
I read Ann's book in ONE day (I started reading as soon as I got on the train back home). It is such a great, motivational book about running. Everyone's favorite runner and lifestyle blogger did us proud.
NEW PODCAST EPISODE about Spark Joy, the second Marie Kondo book. Click here if you missed it!
LOUEN After a lunch with Lin, she took me to Louen which is one of her favorite stores.
I bought this sweater, and oh. my. god. I have never worn anything that soft, and ya'll know I live in and for big soft sweaters, like my Adidas and this blue one.
But this grey thing? Next level. So comfy and snuggly. I never want to take it off.
I bought a thing that I'm honestly not sure of: It's somewhere between a dress, a cardigan and a bathrobe, but it's cute so I kept it. Lin got this yellow Amator sweater she had been eyeing for a while, love the color.
THE SLUTTY DRESS In January I decided that I can be all demure and covered in Adidas sweaters for the rest of my life, so I might as well wear some slutty dresses before people start getting concerned I'm going through this Midlife Cougar Crisis.
Featured extensively on Snapchat, I bought a dress that I loved but that was really skimpy in comparison to other things I wear, and totally not a color that usually works for me. When I showed a picture to Linda, my coworker, she squealed: "Oh my GOD, that is totally the naked dress from Sex and the City!"
I knew was not my color as soon as I put it on, but I did not want to give it up so I decided to wear it anyway. With the help of meters boob tape, magic nipple covers and pretending like I walk around like that ALL THE TIME, I had a great night.
FOREVER LAUGHING AT THIS PICTURE. Honestly.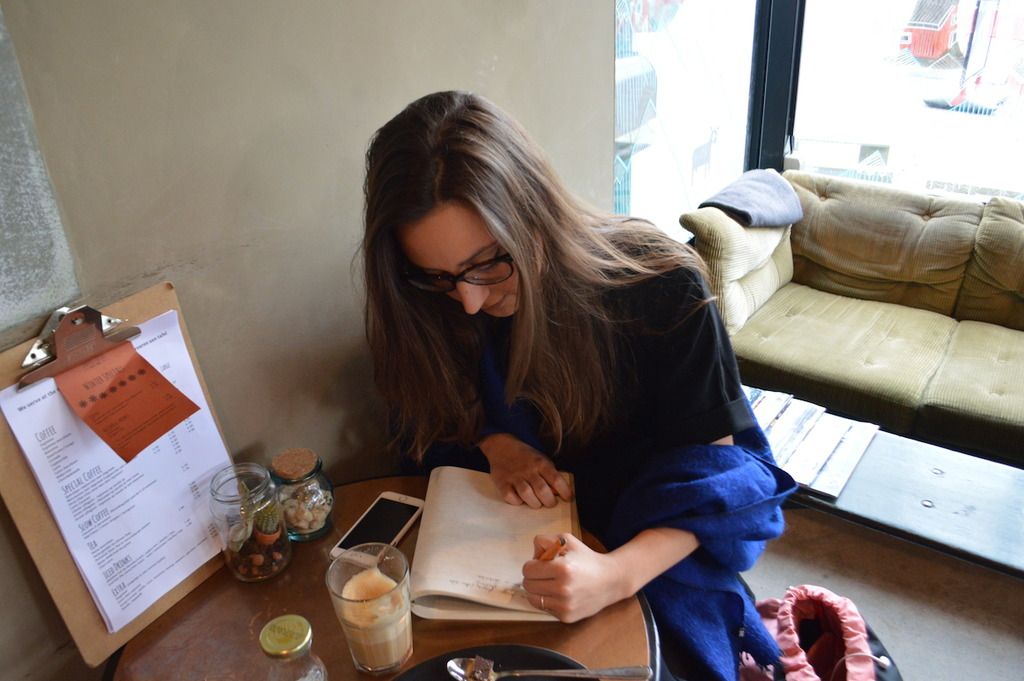 CODE OF 2016 I wrote my own, then told you how you could make yours, and that I can help you if you want. So far, I've had three sessions with readers to write their 2016 code with them and it's been so fun, inspiring and enjoyable.
BOOK WRITING I took this week off to work on my book.
Trust and believe, if I will ever manage to finish it, this book will be brought to you by caffeine and incredible self-loathing.
As cute as Liz Gilbert is being about the creative process, mine is horrible. I can't exactly explain it (which is why I keep my mouth shut about it), but it is bringing out the best (my writing) and the worst (my self hatred). Even though everything in my life is going well, I still constantly feel like a failure because I struggle with it so much.
Okay, wow, way too deep, way too deep let's steer away from this quickly.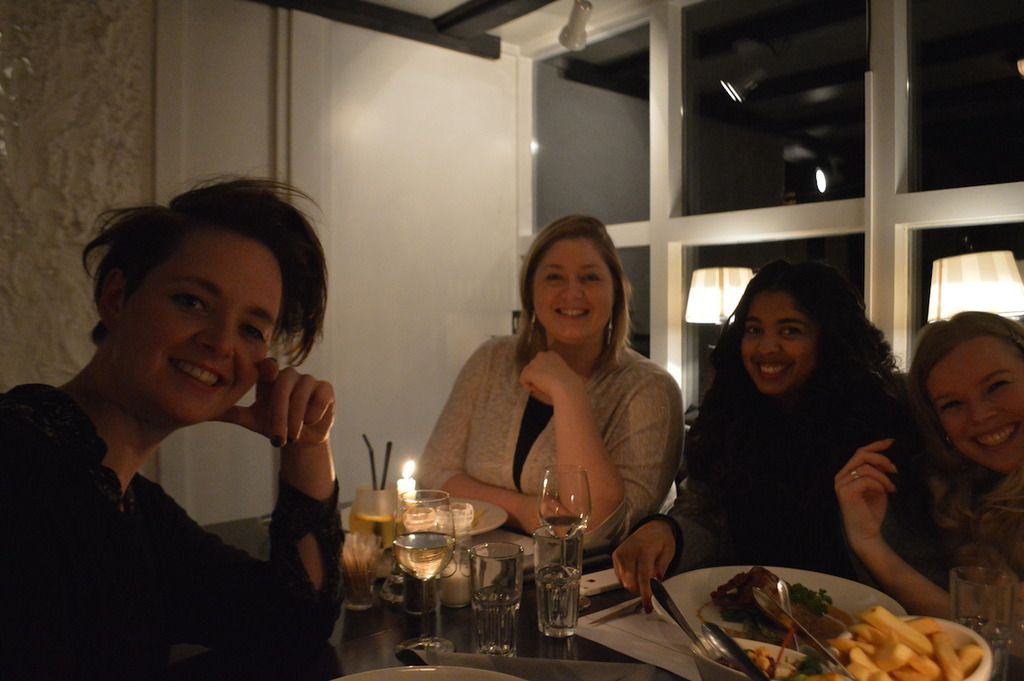 DINNER with my friends from high school.
MISCELLANEOUS 
I had dinner with Vin at Burgerz in The Hague and the parmesan cheese fries are UNPARALLELED, I tell you.
We also had dinner at Limon, which is a tapas bar in The Hague we like. Very warm (in both temperature and atmosphere) and the food is so good. We were there last Friday and just chilled at the bar with drinks for a bit before we actually had dinner. I love dinner dates with Vincent. (We have some pretty epic ones planned in March, can't wait)
I got this cleaning stuff at Marqt and it is not only bio-degradable and organic, it smells divine.
Lunch with Jet for her birthday! She is up to so many good creative things, you guys. Keep an eye on her.
Still reading the Percy Jackson series. So fun.
Went to Canto Ostinato with one of my friends. It's a classical piece composed by a Dutch musician, played by 3 or 4 pianos. Beautiful.
So onto March. It's going to be a great month.
Happy Sunday, guys. Hope you're doing well.
(If not, talk to me girl. I'm surprisingly nice when I'm not being a bitch.)