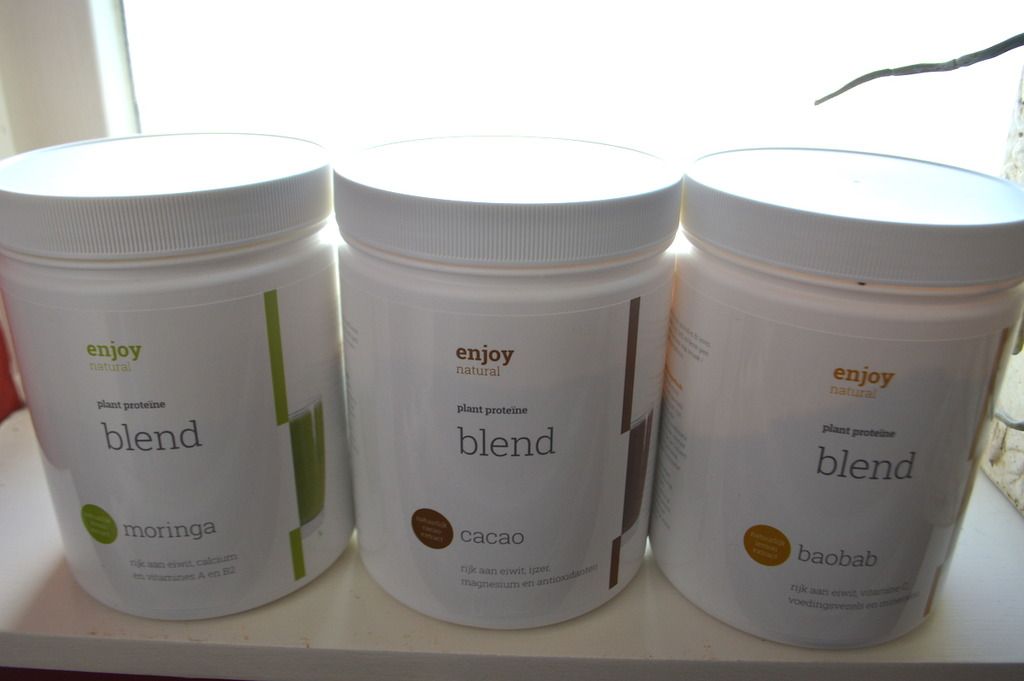 A few weeks back I was asked to write an ad-review-taste-test-torial-thing about a new protein powder brand called Enjoy Natural. I loved the website, the products looked good, and I figured it would be worth a try. Their protein powder is this all-raw, al-vegan, no sugars added protein powder from a young company that is high on sustainability and fair-trade.
That's great, and important. But also: How does it taste? Is it any good?
Let's find out.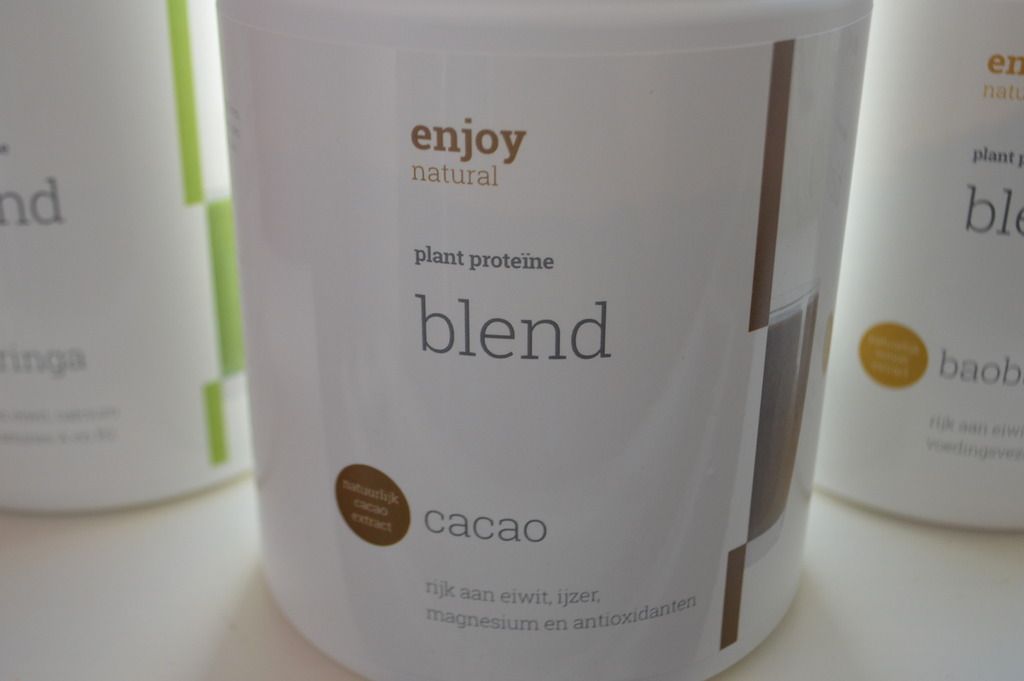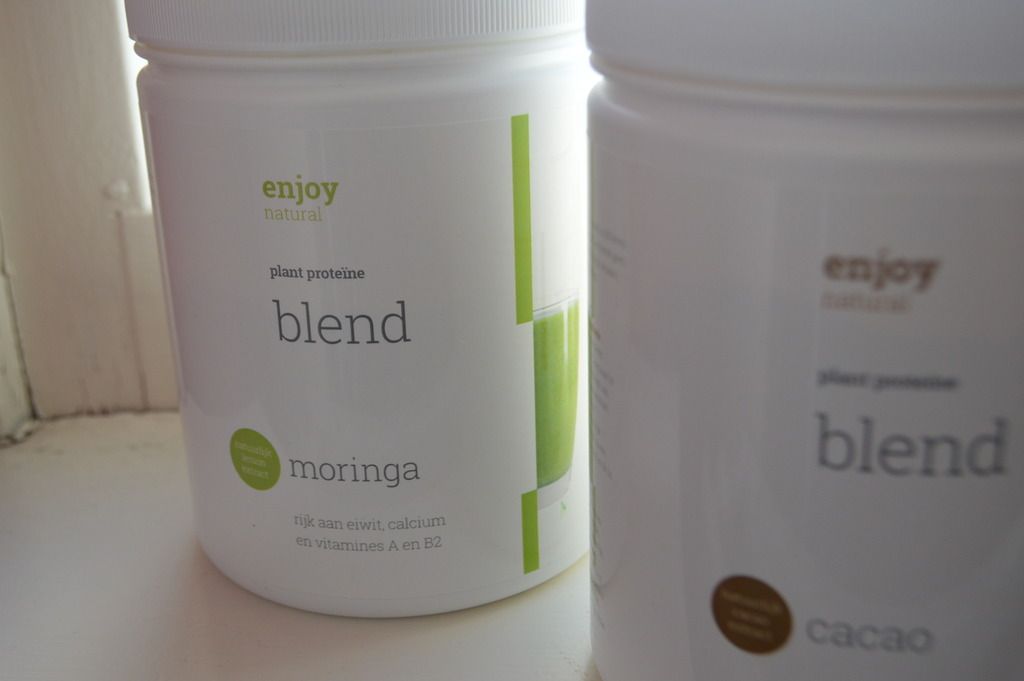 The superfood trend may be over, but did leave behind nutritional awareness. I believe you can have a very healthy diet without super foods. However, I also believe a little extra help on top of your normal healthy diet can go a long way, and I've been a big fan of chia seeds, maca powder and raw cacao since 2011.
My protein intake is always been insufficient for my height and weight, because
a) I'm a Carbs Girl,
b) when it comes to legumes I only like chickpeas
and c) the meat I do eat is usually more red and fat than lean and full of protein.
I'm sure I don't need hundreds and hundreds of grams of salmon, chicken and turkey, but a little extra (vegan) protein would be good for me. Especially now that I run longer distances and exercise a little more. I want to give my body and my muscles something to work with.
Enjoy Natural is raw, vegan protein powder made from pea protein. There are three types: Boabab, Cacao and Moringa, and what makes them more interesting than Mattison and Sun Warrior, is that it's protein powder with no added sugars or sweeteners. The brand is of the opinion that if you want it to be sweeter, you just add fruits of choice and have sweetness-magic happen the natural way.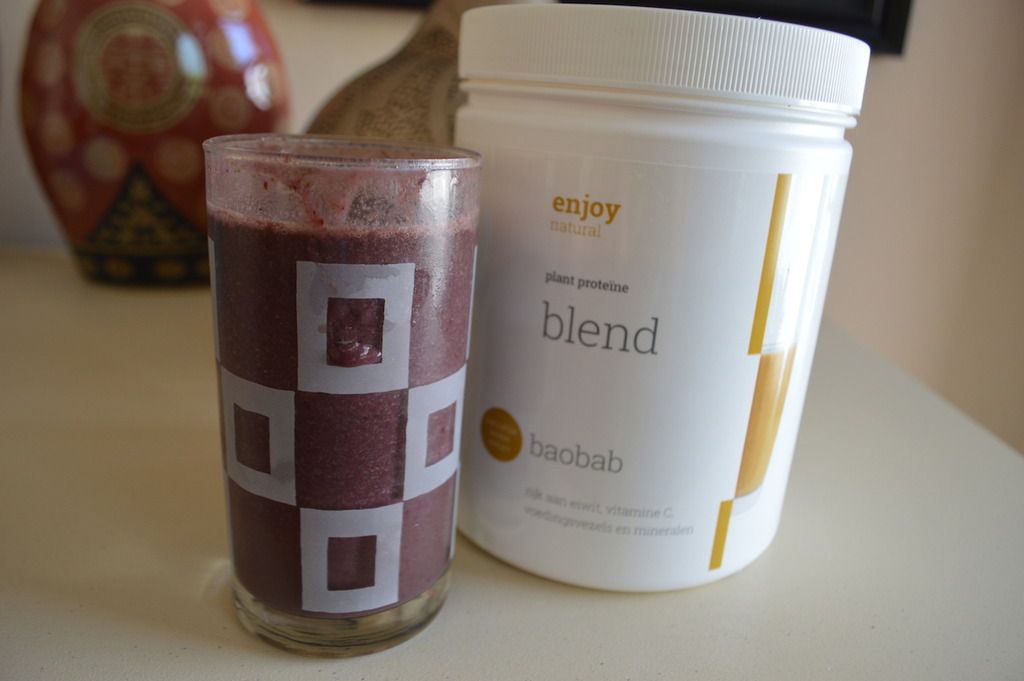 BOABAB I tried Boabab first. Mostly because I enjoy saying the name 21 times in a row, which does not work at all, sounding like boboboboboa right away.
I made a smoothie with a scoop of the powder, almond milk, blue berries and black berries. (I would have used a banana, but I didn't have any.)
Verdict: Nice. Neutral, able to dress it up or down any way you please, and quite citrussy because of the lemon-extract. I personally love anything lemon and lime so I liked that. What I had to get used to was how thick the smoothie got because of the protein powder.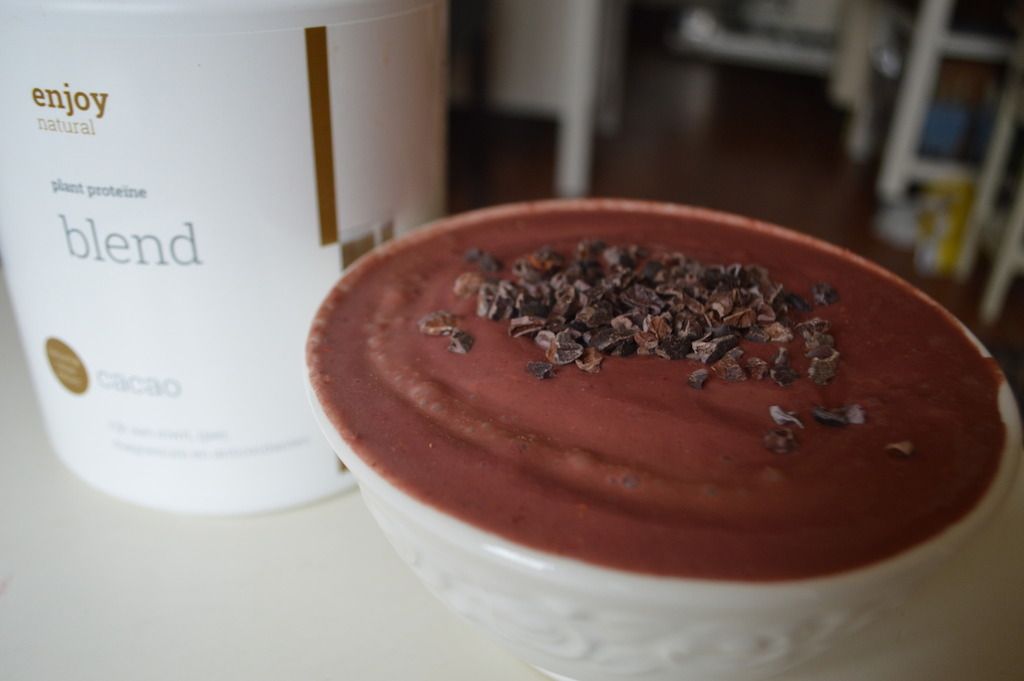 CACAO I was expecting to hate this one: I disliked the way it smelled. Their cacao powder smells off – like the horror-version of Nesquick.
But I'm a trooper, and mixed it with a fuckton of frozen raspberries and soy milk. The fuckton of raspberries made it more ice-cream than smoothie, so I went along with it and added some chia seeds and cacao nibs.
Verdict: Um, this is actually really nice. Like most cacao powder, tastes WAY better than it smells. You're basically making vegan chocolate ice-cream with protein powder. Next time I'm gonna try it with frozen cherries and more cacao nibs.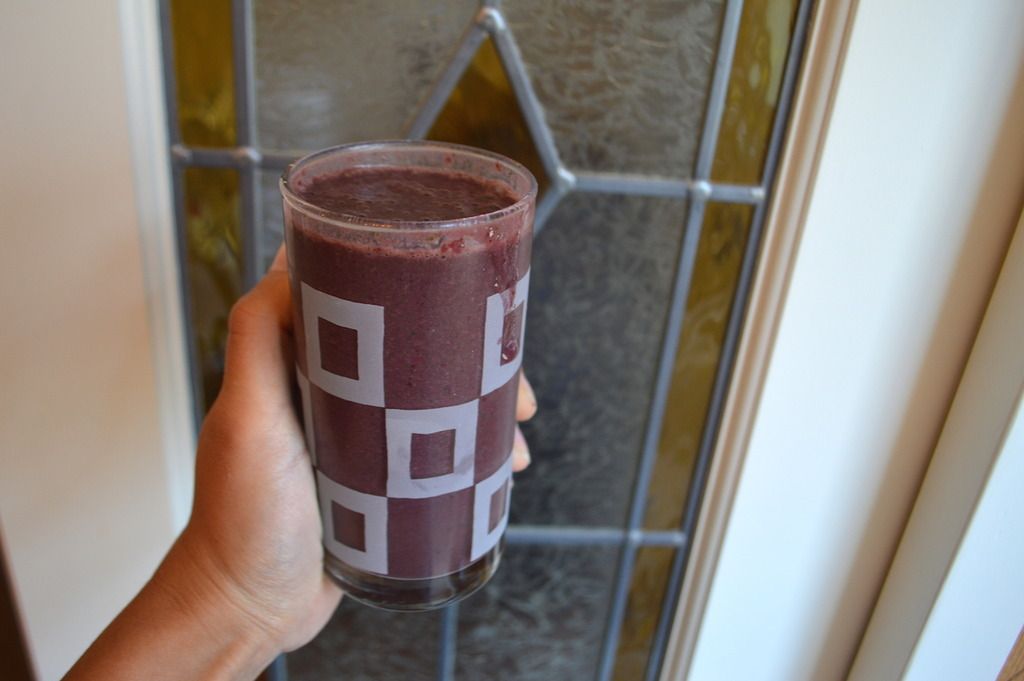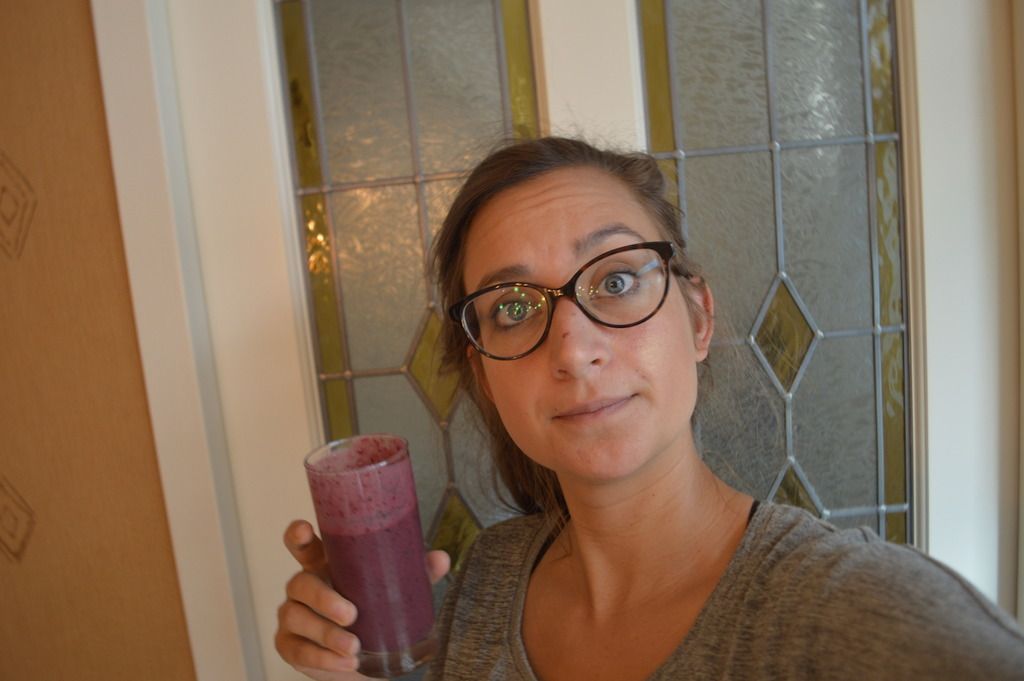 (Is there something on my face? Yes. Did it stay there all morning? Possibly.)
MORINGA Moringa is green powder, and smelled the same way most of my green ALL-Your-Veggies-In-One-Shot powder smells. Sweet. And green.
I made a smoothie with blueberries, a banana (I got some) and almond milk. Good, and again quite lemon-y at first sip. The good news is that it does not need any additional flavour or taste makers (unless you really want to).
TO CONCLUDE I'm very happy with the Enjoy Natural protein powder and throw it in my smoothies and yogurts all the time now. One thing I noticed is that I'm not hungry as fast, which is interesting.
Big plus for the company in my eyes was their professionalism and their enthusiasm when they approached me with this collaboration.
All in all: Enjoy Natural Protein Powder is basically "BEEFCAKE" but all healthy, natural and hippie-happy. If you want to try out their protein powder, you can click here* to go to the store.
*This is an affiliate link, which means if you order through this link I get a small percentage for bringing you to their website with my awesome advertising skills. Whoop.